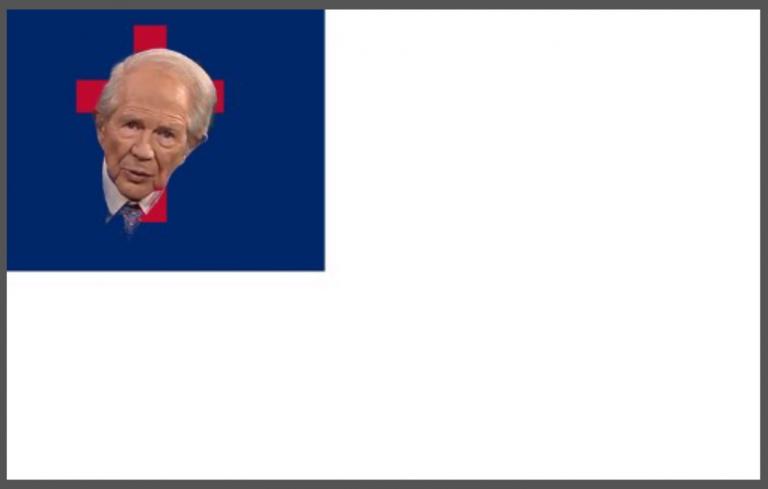 Televangelist and founder of the 700 Club Pat Robertson today unveiled the first worldwide thoughts and prayers bank. Followers of Jesus Christ may deposit thoughts and prayers for a rainy day. Once deposited, the thoughts and prayers will gain interest over time while allowing the 700 Club and Pat Robertson to lend out prayers at a reasonable rate and spread all sorts of anointed teachings.
"A lot of people wonder why they need to bank their prayers," explained COO of the 700 Club bank Andrew Canard."When acts of God occur, like hurricanes, tornados, or voting Democrat an account holder can simply tap their banking app and release a lifetime of saved prayers up to heaven. You can't beat that sort of peace of mind."
Evangelicals are excited about the new system where metaphysical good vibes can be put away for a rainy day. The very low monthly maintenance fee the bank charges account holders hasn't turned any true believers away. "I don't mind paying 10% of my earthly income to get my own prayer savings account. It's an investment in this life and the next," stated account holder Michael "Rub-a-Dub" King.
The Catholic Church is keeping an eye on this evolution of faith-based asset management. The Church is rumored to be considering setting up its own bank with corporate accounts for Catholic hospitals and other church-backed companies. In those cases, employers could make it mandatory for employees to deposit prayers to Jesus during their shifts. It is held that banked prayers are far superior to any health insurance or retirement plans employers could offer. While some have raised concerns regarding how legal such plans are, religious freedom laws should protect employers in the courts.
Some politicians are looking skeptically at Pat Robertson's naked attempt to get real world money for what some consider banked up wishful thinking. Others are 110% behind the idea. "This is absurd. How can we expect America to be strong if all of our precious prayers are going into overseas accounts?" stated one anonymous politician. "We need regulations, so state and federal governments get a piece of the action."
The 700 Club released a statement that any and all profits made from the thoughts and prayer bank will be reinvested into the Christian community for the greater glory of God. Critics contend that could mean anything from purchasing golden crosses to fully funding wild commercial ventures like pillows made from angel wings.
---
I have a Patreon account just in case you wish to show your appreciation for my work here on Laughing in Disbelief.
---
Andrew Hall is the author of Laughing in Disbelief. Besides writing a blog, co-hosting the Naked Diner, he wrote two books, Vampires, Lovers, and Other Strangers and God's Diary: January 2017
.
Andrew is reading through the Bible and making videos about his journey on YouTube. He is a talented stand-up comedian. You can find him on Twitter, Instagram, and Facebook.
---
Stay in touch! Like Laughing in Disbelief on Facebook: