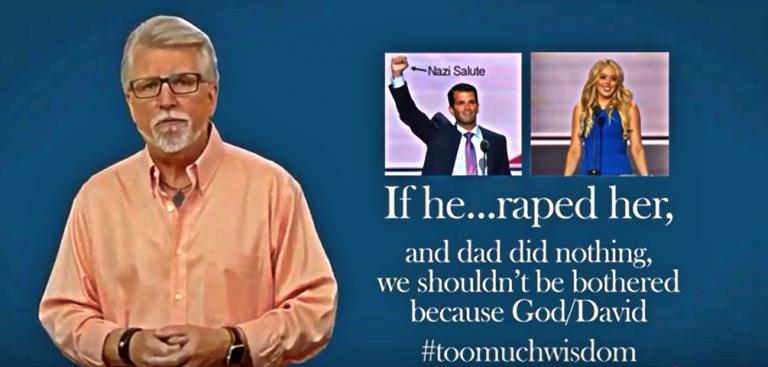 If hypocrisy were sugar, then every evangelical supporting President Trump would have diabetes. The Bible Belt would be on a 24 hour seven day a week insulin drip. I'll cut this metaphor short before mentioning amputated appendages.
Oh, maybe I just did. :/
The blatant faith-based tribalism of many who support President Trump is a constant topic here at Laughing in Disbelief. Let's take a gander at some of the more memorable posts:
Personally speaking, the 666 tattoo bit is my favorite.
But I digress.
Brian Dalton of Mr Deity fame has a new video out WOTM: The Wisdom of Dennis Prager and King David. Brian is funny while he devastates the conservative case for President Trump.
Check it out.

Brian was on the Naked Diner podcast a while ago and we had a great chat!
---