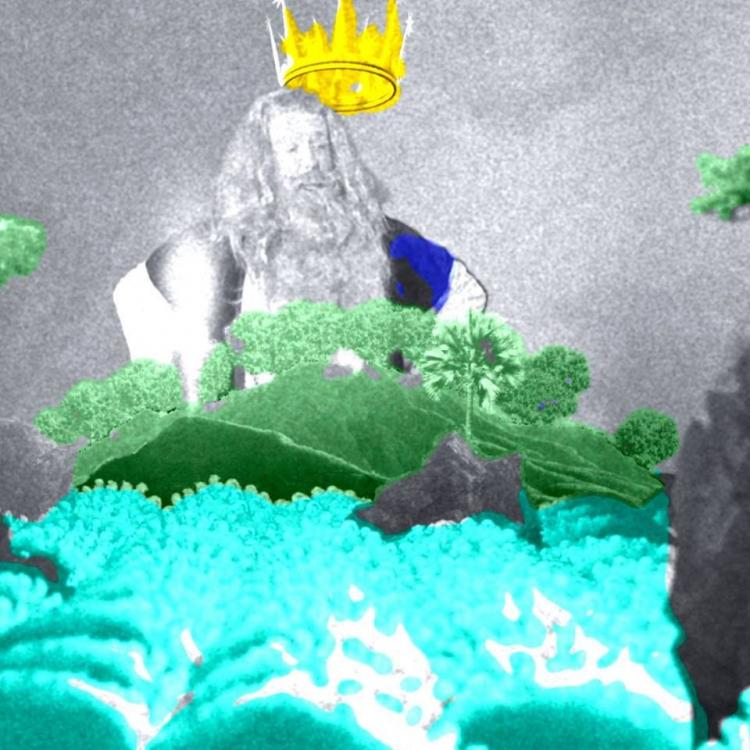 Heaven – The Supreme Court ordered God Almighty, The Slayer Of Leviathan, to unblock hundreds of millions of people and finally hear their prayers. A scandal erupted last year when special prosecutor Robert Mueller revealed God hasn't listened to a prayer sent to him for thousands of years.
The court spilt 5-4 with the conservative judges in the minority. Legal experts believe Judge Kennedy swung liberal in this case because his grandchildren pray quite a bit and no one ignores Little Jeremy's requests for a new PlayStation 4 and peace on Earth.
Countless angels, archangels, and cherubim gave testimony painting a picture of a deity who stopped caring long ago and put the multiverse on autopilot. "When Jesus prayed to God the Father in the Garden of Gethsemane the LORD was entertaining the Zoroastrian god Ahura Mazda in Mar-a-Pompeii," one cherub stated. "Jesus' prayer went to voice mail."
God's social media angel Lorenzo Bellini is not looking forward to the changes. In the past Angel Bellini simply had to tweet something inspirational and take group pics for Instagram. God is officially putting him in charge of screening prayers. Bellini's additional responsibilities mean he has to determine which prayers get pushed to the front of the line for God to answer. Prayers regarding genocides and other acts of God will take precedence.
The Supreme Court also ordered God must respond to prayers that have been languishing in Heaven's voice mail for millennia. "I don't even know where to begin," Angel Bellini sighed. "No one is going to be happy how we do this. Jews will think God has a lot to answer for the Holocaust and today's Republicans want answers for the Obama presidency."
God hasn't stated as of yet when all the blocked prayers will be answered. Devoted followers aren't too concerned since they will always have their faith regardless of how negligent their god really is.
---
I have a Patreon account just in case you wish to show your appreciation for my work here on Laughing in Disbelief.
---
Andrew Hall is the author of Laughing in Disbelief. Besides writing a blog, co-hosting the Naked Diner, he penned a chapter in  Not Seeing God: Atheism in the 21st Century
  He wrote two books, Vampires, Lovers, and Other Strangers and God's Diary: January 2017
.
 Andrew is reading through the Bible and making videos about his journey on YouTube. He is a talented stand-up comedian. You can find him on Twitter, Instagram, and Facebook.
---
Stay in touch! Like Laughing in Disbelief on Facebook: