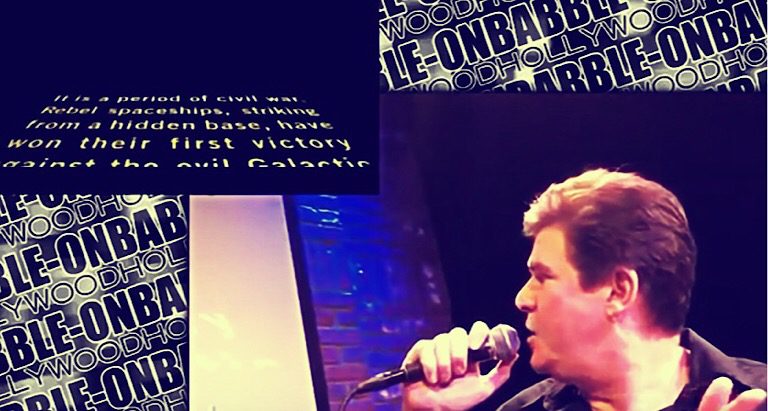 This may just be the funniest thing you've seen all day.
Comedian Ralph German hangs out with Kevin Smith (Kevin Smith will always be That guy who made Clerks to me), and reads the opening scroll to Star Wars in his Donald Trump voice.
It's epic.
Here's the link if you can't watch the video on Laughing in Disbelief.  
---
Andrew Hall is the author of Laughing in Disbelief. Besides writing a blog, co-hosting the Naked Diner, he wrote two books, Vampires, Lovers, and Other Strangers and God's Diary: January 2017
 Andrew is reading through the Bible and making videos about his journey on YouTube. He is a talented stand-up comedian. You can find him on Twitter, Instagram, and Facebook.