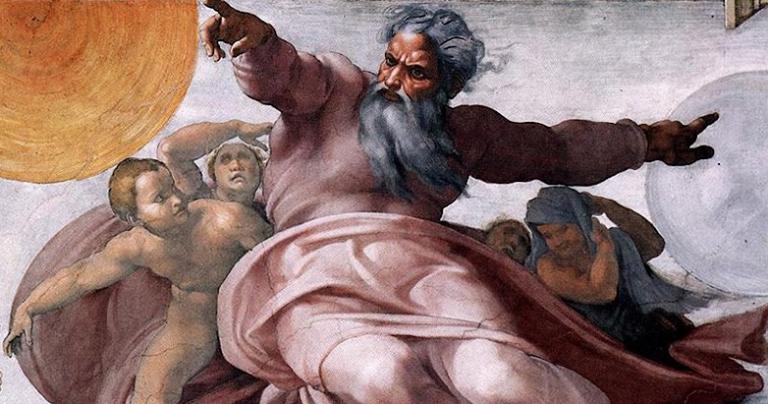 Heaven – God the Almighty, Tamer Of Leviathan, and LORD is taking some time off of Facebook and not sure if He is ever going to log on again. His last update simply stated, "I'm taking time off from Facebook. I'll be back whenevs."
Friends and followers of the divine being may never have their status updates liked or shared by Him again. His often clever and biting commentary on the day's events via a well placed meme could be a thing of the past.
Why?
Friends of the omnibenevolent and omniscient being are not surprised. "Complaining about Facebook was a normal thing for Him. Every conversation started with a diatribe about Russian troll accounts, Facebook taking down one of His posts, or how Becky Moore didn't know the *Moon is smaller than the Sun," an anonymous angel sighed.
Other close associates noted God was spending more and more time on the social media platform and not attending to real world problems. More than once Archangel Andrew Canard had to gently inform God things going on in the universe that he couldn't find out about on Facebook. For example, the sentient beings of Vega 4 hadn't had a prayer answered in quite a while. Car keys were missing and some of those poor souls were driving around in parking lots looking for a spot for days.
Finally, God had an epiphany. Those people on Facebook weren't His real friends. They wouldn't be able to pick Him out from a gaggle of Hindu gods. God could say something like, "Look, I'm the one with only two hands!" and his so-called friends would have their phones out and be paying attention to Facebook.
God's Next Move
Seeing the error of His ways, God plans to focus on friends, family, and Instagram. "I'm going to dominate the Gram like the Ancient Jews dominated the Canaanites!" God exclaimed.
Sources say Jesus is secretly happy God probably isn't going to focus on family. The last time that happened he got crucified.
*A few years ago I was single and on OKCupid. That site asks people questions and one of them was Which is bigger, the Sun or the Moon? A lot of people didn't answer that question correctly.
---
Andrew Hall is the author of Laughing in Disbelief. Besides writing a blog, co-hosting the Naked Diner, he wrote two books, Vampires, Lovers, and Other Strangers and God's Diary: January 2017
 Andrew is reading through the Bible and making videos about his journey on YouTube. He is a talented stand-up comedian. You can find him on Twitter, Instagram, and Facebook.