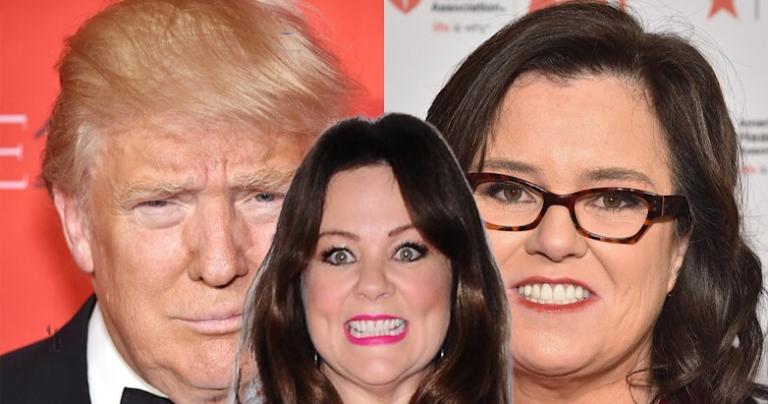 Citing the dangerous rise in witches in the United States of America, Vice President Mike Pence is charging comedian Melissa McCarthy with witchcraft.
Department of Anti-Witchcraft (DAW) agents descended on Ms. McCarthy's Los Angeles' residence this morning. Brave members of the DAW team broke down her front door brandishing crosses, Bibles, and spiritually anointed AR-15s.
Special Agent Andrew Canard reported the mission was an incredible success, " We found the witch sleeping in bed with her husband," he related. "She kept saying she wasn't Rosie O'Donnell. Unfortunately for her, we have strict orders to follow orders strictly."
Rosie O'Donnell And Melissa McCarthy Are Two Different People?
Comedian Rosie O'Donnell is a longtime foe of President Trump. The feud started back in the halcyon days of 2006 over the Miss America Pagent. Things escalated quickly after that. The beef continued over the years on social media. With the election of Trump to the presidency in 2016, the fight became a way for Republicans to rally their evangelical base.
However, sources are saying Rosie O'Donnell and Melissa McCarthy are, in fact, two different people.
And Mike Pence's Department of Anti-Witchcraft aren't paying attention.
Rosie O'Donnell/Melissa McCarthy's Witchcraft Trial
In order to whip up the Republican base for the 2018  midterm election, President Trump gave Mike Pence the green light to start prosecuting witches. The recent article By One Measure, Witches Outnumber Presbyterians in the United States scared many fundamentalist Christians. The news tells of an alarming rate of witchery and Christianity in decline:
According to Quartz, which recently published a piece about the "explosive growth" in Wicca, that's based on the fact that the Pew Research Center said in 2014 that Wiccans represented 0.4% of the population. That's roughly 1.5 million people. And the religion is growing in numbers.

Meanwhile, the Presbyterian Church (U.S.A.) pegged membership at 1,415,053 by the end of 2017.
Anonymous sources state Department of Anti-Witchcraft doesn't care who it has. Whether it's Rosie O'Donnell, Barbara Streisand, or some other uppity vagina the organization only cares about having a high profile victim to find guilty.
A poll was taken of FOX News viewers. 98% report they will watch the witch trial. 88% report they will buy an official "Dunk the Witch" commemorative t-shirt.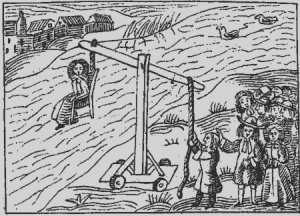 Did you enjoy this post? How about buying the writer a cup of coffee?
---
Andrew Hall is the author of Laughing in Disbelief. Besides writing a blog, co-hosting the Naked Diner, he wrote two books, Vampires, Lovers, and Other Strangers and God's Diary: January 2017
 Andrew is reading through the Bible and making videos about his journey on YouTube. He is a talented stand-up comedian. You can find him on Twitter, Instagram, and Facebook