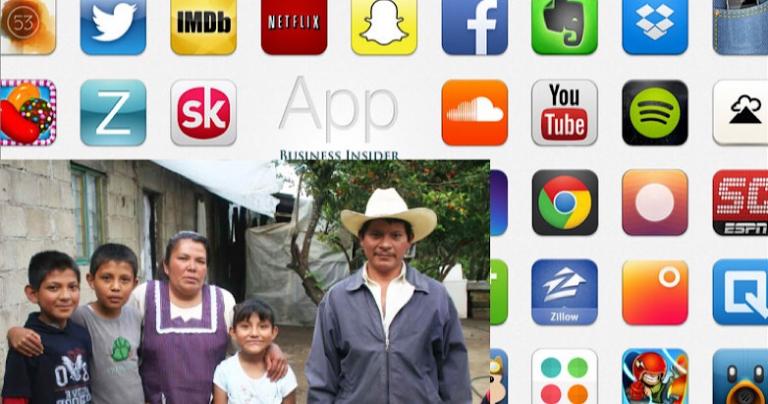 Washington DC – The Immigration and Customs Enforcement (ICE) released a new app for iPhone and Android. Dubbed These Aren't People. These Are Animals (TAPTAA) app, it allows users to immediately report "suspicious persons" to ICE.
Before TAPTAA Americans could call ICE anonymously. The wikiHow article How to Report Illegal Immigrants Anonymously explains part of the process:
Get as much information as you safely can. Without any sort of concrete evidence pointing to the fact that the person you're reporting is in the country illegally, it's doubtful ICE will investigate the person.
At a minimum, you need names and locations of the people you want to report. Otherwise ICE won't have much to go on. Specific names may not be as important if you have a solid location.
For example, if there's an abandoned house next door that you suspect is being used for human trafficking, take down the address of the house and make close observations of the people coming in and out of the house.
Take down the dates and times you see people coming and going, along with descriptions of those people. Get license tag numbers if you can.
You may want to look at ICE's tip form, located on the agency's website, to get an idea of the types of information sought.
Keep in mind that the more information you're able to provide, the more likely it is that your tip will be useful to authorities.
However, don't imperil your own safety or that of others to get information. You don't need to play detective, and your tip will be more valuable if the people don't suspect they've been discovered – especially if they are engaged in criminal activities.
"With TAPTAA the process is done with a few clicks on your phone," explained the developer who created the app, Andrew Canard. "The scroll down menus are a godsend to real Americans wanting to make a difference."
Not only does the ICE app streamline law enforcement's apprehension of illegal immigrants, but it provides incentives for users. Here is a short list:
MAGA Swag – After the first five illegal immigrants reported to ICE, the user gets an official MAGA hat.
Point System – For every member of MS-13 reported, the user gets 10 points. If an elderly illegal immigrant is apprehended, then 20 points are granted. A family of illegals nets the all-American 100. If someone gets 10,000 points, then the user gets to tear gas a family of Central Americans at the US-Mexico border.
5% Discount At Chik-fil-A – The fast food restaurant Chik-fil-A is offering one time 5% discount for all citizens who download the app.
With the new app, ICE officials are expecting a welcomed surge of fascism and hysteria.
---
Did you enjoy this post? How about buying the writer a cup of coffee?
---
Andrew Hall is the author of Laughing in Disbelief. Besides writing a blog, co-hosting the Naked Diner, he wrote two books, Vampires, Lovers, and Other Strangers and God's Diary: January 2017
Andrew is reading through the Bible and making videos about his journey on YouTube. He is a talented stand-up comedian. You can find him on Twitter, Instagram, and Facebook