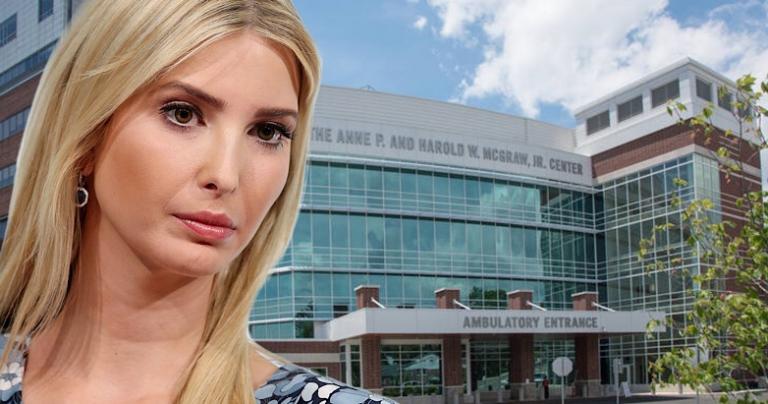 Washington DC – President Donald Trump was away this weekend at the G-20 meeting in Buenos Aries, Argentina. While the President was mending fences with China and promising domestic farmers "a gigantic Chinese market for American corn dogs" chaos reigned in the White House.
"When the cat is away the mice will play," sighed White House staffer Andrew Canard. "It's also football season, and that's like throwing gasoline on the fire of the Trump boys' idiocy."
The incident occurred at 10 pm Sunday night. Donald Jr and little brother Eric stayed up past their bedtimes to watch the drama play out on the gridiron. Once the games ended, the boys didn't want the fun to stop. What better way to keep the party going than to throw the football around the White House?
"We were never told not to blitz in the Oval Office," Eric stated later. "We was just having fun."
There is some truth to the old adage, It's all fun and games until someone loses an eye. In this case no eyes were hurt. However, sister Ivanka's nose did suffer.
Ivanka stated she was in the kitchen enjoy a late night cup of hot cocoa. She heard a commotion in the hallway. Thinking it was Sarah Huckabee Sanders gnawing on the electrical wires again, the First Daughter was ready to lay the law down.
"Fifteen, sixty-four, fifty, eighty, ninety, hike!" was the last thing she heard before the football slammed into her face.
"
Oh, my nose
!" she screamed.
Within minutes Ivanka and her very swollen nose were rushed to George Washington Hospital. Eric and Don Jr followed in their Kia Sportage. Mom Melania stated she had to stay home and keep an eye on things at the White House. Besides, she wasn't their real mom anyway. "They can call that other mommy gold digger," she quipped.
The nose in question is convalescing. Sources state the nose should be released within a day or two.
In related news, Eric and Don Jr. had their big-boy football taken away. For them, it's now Nerf or nothing.
---
Did you enjoy this post? How about buying the writer a cup of coffee?
---
Andrew Hall is the author of Laughing in Disbelief. Besides writing a blog, co-hosting the Naked Diner, he wrote two books, Vampires, Lovers, and Other Strangers and God's Diary: January 2017
 Andrew is reading through the Bible and making videos about his journey on YouTube. He is a talented stand-up comedian. You can find him on Twitter, Instagram, and Facebook