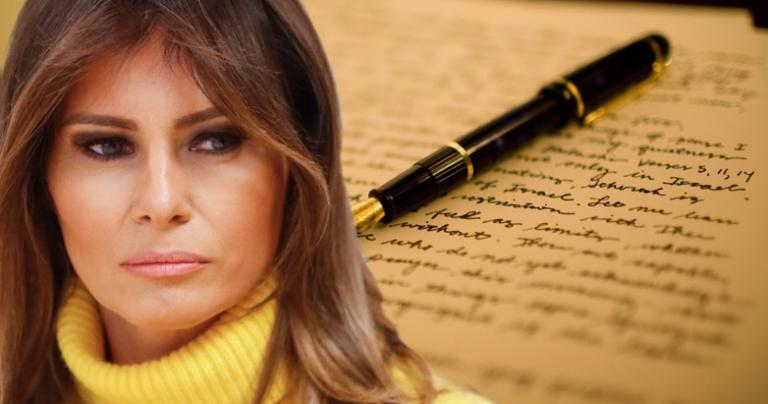 Dear Abby is a syndicated column dedicated to giving good advice for those in need. Recently, Dear Abby published a letter penned by no other than the First Lady of the United States, Melania Trump. Anonymous sources within the White House confirm Mrs. Trump wrote to the advice columnist out of desperation.
Here is the letter in its entirety:
Dear Abby,

My problem is one many ordinary housewives have. My husband obtained a position of wealth and power through unscrupulous ends. He and his team allied themselves with enemies of the United States of America, and as I write this undermining the democratic institutions  of my adopted country.

To make matters worse, his children from a previous marriage are a plague of imbecelic locusts. One of the sons was caught shoplifting at a department store. The other boy wants to be like his father so much he keeps asking me out for a date. And the way the  eldest daughter dresses you'd think she was a mannequin at Target.

Worse of all there is nothing but constant drama. It's gotten so bad it's affecting my child I had with my husband. Twelve-year-old 'Little B' is reading Karl Marx and now believes private property is theft.

Help, Abby!

Should I pretend to love the children from my husband's first marriage? What should I do when law enforcement catches up with him? When my husband open mouth kisses that mannequin-daughter what should I do?

Signed,

Harried and Hopeless
Here is Dear Abby's response:
Dear Harried and Hopeless,

Seek professional psychiatric-legal-articulated doll assistance ASAP.
The White House Responds
President Trump took time out from the G-20 meeting to tell reporters, "Melania is the happiest trophy wife I've ever had," and "The FBI will be investigating Dear Abby."
Meanwhile, the First Lady of the United States is reported to be searching for a local POTUS-Anon group. Unfortunately, most groups dedicated to helping those who despise POTUS are full.
---
Did you enjoy this post? How about buying the writer a cup of coffee?
---
Andrew Hall is the author of Laughing in Disbelief. Besides writing a blog, co-hosting the Naked Diner, he wrote two books, Vampires, Lovers, and Other Strangers and God's Diary: January 2017
 Andrew is reading through the Bible and making videos about his journey on YouTube. He is a talented stand-up comedian. You can find him on Twitter, Instagram, and Facebook