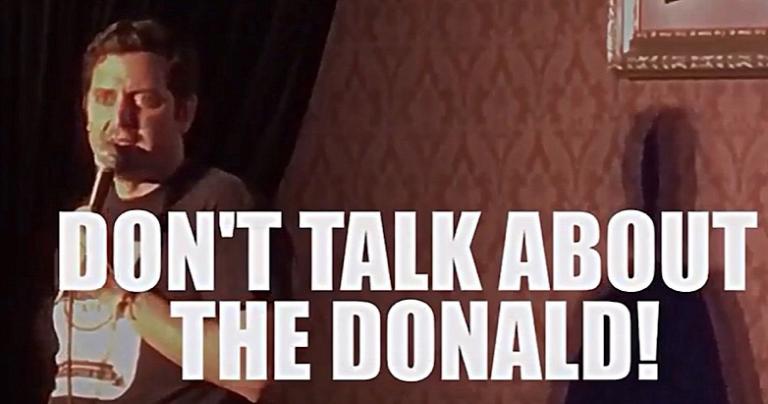 So, this video isn't safe for work.
There's adult language and rampant stupid. While many work environments foster the latter, the former will probably get you into trouble.
You've been warned.
Don't Talk About The Donald – Ben Gleib is a video where a comedian jokes about the president and then has to deal with a pro-Trump heckler. Ben Gleib is the comedian, and he describes what happened in between cuts of footage from the act.
It's funny. And a bit scary.
Why? Because of what happened after the show. 
Check it out.
---
Did you enjoy this post? How about buying the writer a cup of coffee?
---