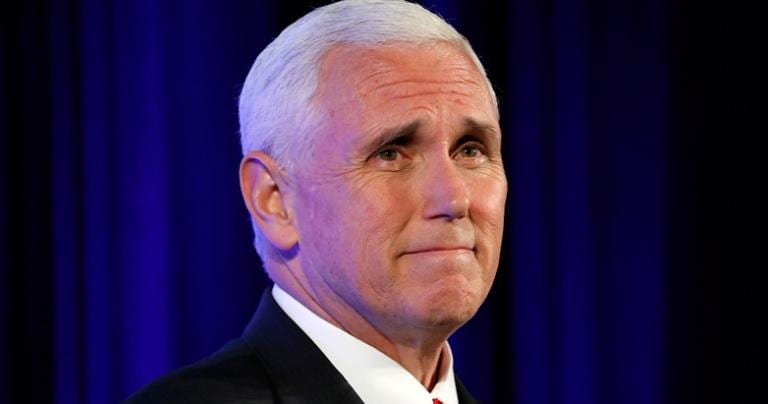 Washington DC – Police arrested Vice President Mike Pence late last night. Pence was driving drunk. His beverage of choice was pure vanilla extract which just happens to be 35% alcohol.
"He had tiny bottles of vanilla extract littered on the floor of his Chrysler PT Cruiser convertible," stated arresting officer Andrew Canard. "I had no idea Chrysler made PT Cruiser convertibles. And who gets drunk off of vanilla extract?"
Anonymous friends of Pence state the Vice President has a long, dark history with vanilla extract. They report Pence started sampling mother's pantry a long time ago and that's where he found a demon in a bottle. Some friends believe Pence got hooked with his wife/mother's vanilla extract. Others think the addiction goes back to Pence's youth and his biological mother's extract.
"At least they didn't find all the gay porn," one Pence associate sighed.
Police reports indicate Pence failed the breathalyzer as well as the field sobriety test. "I didn't need to do both tests, but I just couldn't believe it!" stated officer Canard.
To head off any further incidents the White House kitchen staff threw away all the pure vanilla extract and now only uses the artificial type which doesn't have any alcohol in it.
Vice President Pence's arrest adds to the growing headaches of the Trump administration. With the Mueller investigation closing in, White House staff believe it's just a matter of time before the commander-in-chief snap, crackles, and pops. President Trump spends most of his days playing with popsicle sticks and making popsicle walls and detention  centers for helpless undocumented children.
The Pence family released a statement asking for prayers in their time of need. With enough help from Jesus, Mike Pence will kick the vanilla extract habit once and for all.
---
Did you enjoy this post? How about buying the writer a cup of coffee?
---
*This Poe is based on a true story!