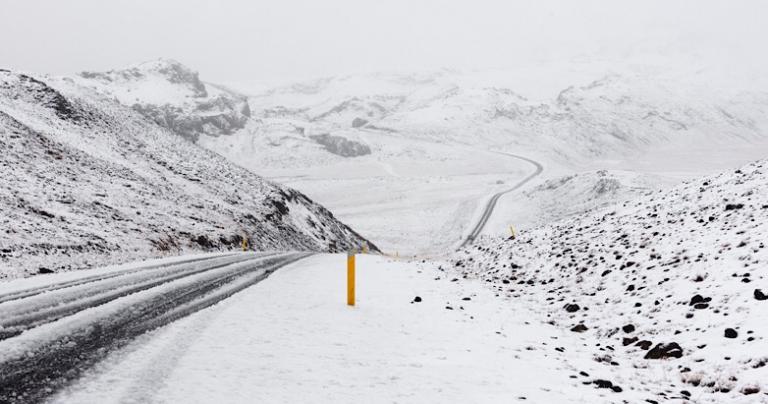 Washington DC – President Trump went to Twitter and informed his followers the monster snowstorm blanketing the middle of the country would've been stopped by his border wall.
The Guardian reports the storm is hitting the United States hard:
A massive winter storm hit the US Rockies and plains on Friday then punched east, with snow set to assault a 1,800-mile (1,609 km) corridor through the weekend, creating transportation "havoc" in the middle of the country.

The system started as rain from Mexico and turned to snow as it met icy air. Up to 18in (45cm) of snow were expected in the Sangre de Cristo mountains south of Denver, according to the National Weather Service.
"My wall would keep out drugs, illegal rapists, and Mexican monster storms," President Trump tweeted. "The Democrats want open borders and uncontrolled weather patterns."
Many climate scientists point out increasing global temperatures creates monster storms. They will become more and more common. Professor Andrew Canard works at the National Weather Service (NWS). "There's more energy in the system. It's common sense there would be, wait a minute, did Trump really say a wall would keep the storm on Mexico's side of the border?"
Many political pundits are saying President Trump is desperate to get funding for his border wall. The federal government is partially shutdown. Many federal employees aren't getting paid. And the Democrats aren't willing to compromise with a president who is a racist, insane Russian stooge. "I just don't see what the Democrats' problem is," stated GOP Senator Mitch McConnell.
Meanwhile, Trump supporters are out in force with their assault rifles. The aim is to stop the illegal monster storm in its tracks. "I prayed for Jesus to bless my bullets with good weather," one Trump super-fan said. "We're gonna make America sunny again."
---
Did you enjoy this post? How about buying the writer a cup of coffee?
---