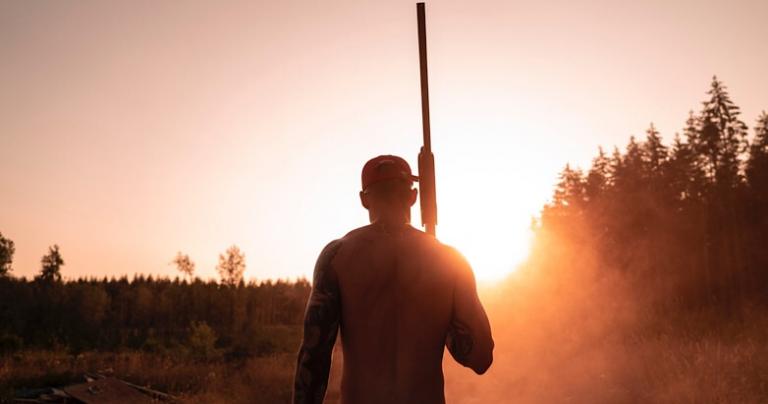 Washington DC – The National Rifle Association (NRA) is building President Trump's border wall. The organization that boasts 5 million gun owners believes the move will help its reputation with everyday Americans. By funding and building the border wall, the NRA is singlehandedly ending the government shutdown and helping federal employees get on with their lives.
The NRA To The Rescue
Many Americans are astounded the NRA has the resources to create a wall that will effectively seal the border with Mexico. However, previous US administrations put up fences along the 2,000 mile boundary. There are also natural barriers such as mountains and rivers that prevent crossings. Taking that into the consideration, the NRA has more than enough resources.
"Members are calling us. They are concerned we may be making promises we can't keep," NRA President Andrew Canard stated. "The message I am telling them is Don't worry. We have enough money to build the wall and buy off all the politicians we need to."
Sources within the NRA report a surge of new members and donations.
Federal Employees Rejoice
The federal employees who haven't gotten paid during the government shutdown are celebrating being able to buy groceries and pay bills. "I know the NRA is getting more powerful with this deal. But if it's a question between feeding my kids or a greater chance of them dying in a school shooting, then they're getting fed. At least they'll be shooting victims with a full stomach," one anonymous parent/federal employee admitted.
Democratic lawmakers are reportedly astonished. They control the House of Representatives and yet still have little to no power in this rapidly evolving situation. Most people are not surprised. In a snap poll 85% of respondents state they expect elected Democrats to increase the chances of President Trump's chances in 2020.
The Wall's Future
The NRA is immediately sending contractors and equipment to the US-Mexico border. The organization hopes to have the job done by President Trump's second term. NRA President Andrew Canard sighed, "It's a big job, but with God's grace we're going to have one heck of a wall by then. We're already negotiating with President Trump to have the NRA forcibly deport Mexicans, Puerto Ricans, Native Americans, Jews, Catholics, Gays, and fans of The Great British Bake Off out of the country."
---
Did you enjoy this post? How about buying the writer a cup of coffee?
---