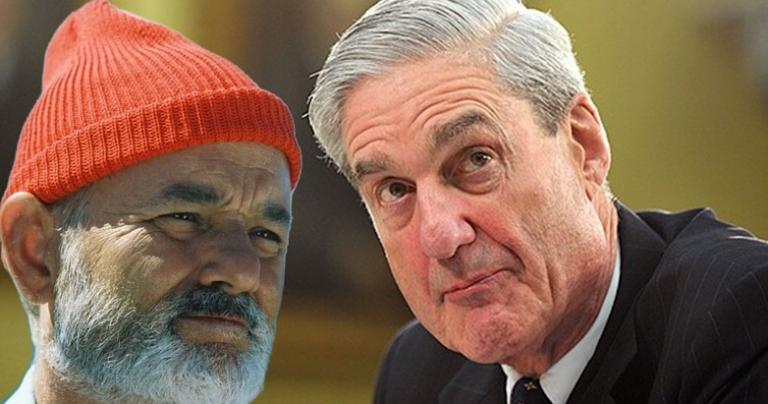 Robert Swan Mueller III, the Special Prosecutor of the Russian interference in the 2016 elections, got a surprise visitor at his home, comedian Bill Murray. The star of television and the big screen stated he was in the neighborhood and thought Bob would like some home baked cookies.
"One minute I was sitting in the study and reflecting on the Putin-Trump connection," Mueller reported, "and then the star of Groundhog Day was standing at my front door."
Mr. Murray did not show up empty handed. He brought all the supplies to bake double chocolate chunk cookies from scratch. Bill stated since the Special Prosecutor was so close to finishing his report, Bob deserved double chunk.
"He got right down to making the cookies," Mrs. Mueller said. "When they were baking we talked about how a lot of people believe the Cubs will be in last place this year and then sang karaoke. Yes, Bill Murray brought a karaoke machine with him, too."
What Bill and Bob didn't talk about was Donald J Trump, Russian hookers, or the Czar of Pimps Vladimir Putin. They were just two dudes who sang a killer version of The Village People's
YMCA 
and ate a lot of double chocolate chunk cookies.
"Bob's been in a holy crapstorm of controversy due to that man and those Fox News flying monkeys. It was good for him to just be Bob for an afternoon. Thanks, Bill Murray," Mrs. Mueller said.
When asked about the incident Bill Murray only smiled and said, "That's one heck of a story. No one is going to believe that."
---
Did you enjoy this post? How about buying the writer a cup of coffee?
---