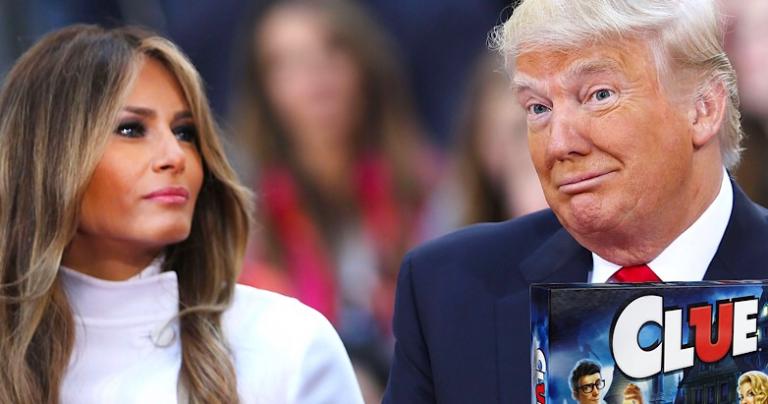 Washington DC – White House staffers report the President of the United States of America and First Lady totally blew off another date night.
Insiders state the high powered couple takes one night a week to show each other how much they despise wedded bliss by not showing up.
"This week the Trumps scheduled a night out on the town," an anonymous source said. "The staff at Zatinya kept their table open all night."
The restaurant staff shared a collective sigh of relief. Waiters still talk about the one time Melania and the Donald enjoyed a candlelit dinner.
"They were silent while eating their fried pickle appetizer. All H-E-Double Hockey Sticks broke out when the main course was served," Head Waiter Andrew Canard relayed.
Melania yelled at her lobster risotto. She said the risotto couldn't satisfy one woman. Why does it need to whore around? Donald reportedly said his chicken pot pie's crust wasn't flaky. Sure, it was flaky before it gave birth to Barron. But now? It was only fit for losers.
The one time the Trumps went out for date night is the stuff of legend. However, it was apocalyptic when they had date night at the White House.
"Rule the first, never play Monopoly with Donald without letting him win. Rule the second, never play let Melania play Clue with Donald. It gives her too many ideas," one source said.
Thankfully, the police report disappeared along with all the White House candlesticks, wrenches, and knives.
The White House Chef to this day has to use sporks to prepare meals.
And what do the Trump kids think about all this?
Donald Jr is learning from his father's mistakes. His girlfriend reports they never spend time together. Eric is still trying to figure out how to use a calendar. And friends say Ivanka and Tiffany play a killer game of Clue.
---
Did you enjoy this post? How about buying the writer a cup of coffee?
---