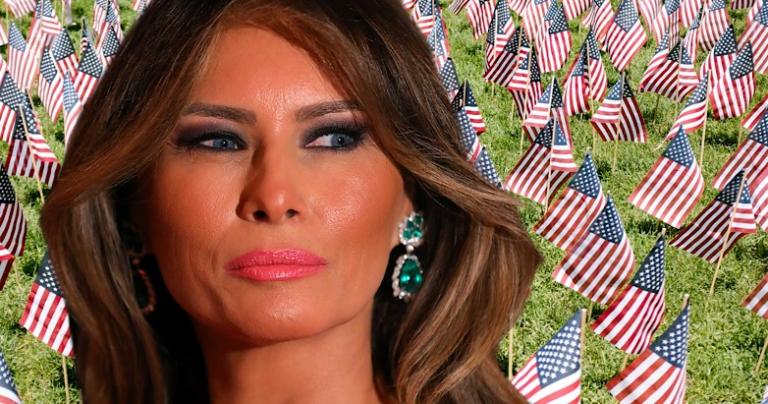 Washington DC – While husband Donald is out and about rubbing shoulders with the world's worst despots, First Lady Melania Trump is working deligently on her Be Best campaign and launching her new fragrance Careless.
The White House's site summarizes Be Best this way:
The mission of BE BEST is to focus on some of the major issues facing children today, with the goal of encouraging children to BE BEST in their individual paths, while also teaching them the importance of social, emotional, and physical health. BE BEST will concentrate on three main pillars: well-being, social media use, and opioid abuse.

BE BEST will champion the many successful well-being programs that provide children with the tools and skills required for emotional, social, and physical health.  The campaign will also promote established organizations, programs, and people who are helping children overcome some of the issues they face growing up in the modern world.
Melania's new scent
Careless
just happens to be unveiled as the Be Best campaign is getting off the ground. Here is the
ad hitting social media
platforms for the perfume.
People are scratching their collective heads. Is Melania Trump trolling America and the world? Is Careless a look into the heart of the Trump administration? Is Russian President Vladimir Putin behind the scent's early success in Mother Russia?
Andrew Canard is a longtime fragrance insider. "Nothing surprises me in the world of high powered aromas and/or the Trumps. Is this a joke? If so, it smells," he said.
---
Did you enjoy this post? How about buying the writer a cup of coffee?
---