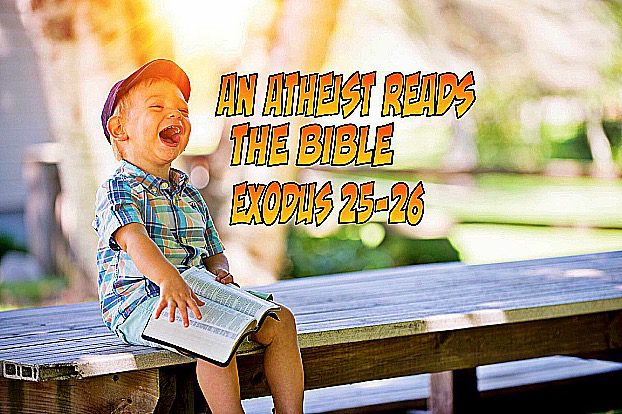 I'm an atheist, and like many atheists I like to be Bible literate. Making videos about reading the Bible is fun for me and hopefully entertaining for you.
This video I'm reading through chapters 25-26 in the Book of Exodus.
In these two chapters God tells Moses and his crew to make stuff. They need to IKEA-up the Ark of the Covenant, the Tabernacle, and a nice table and some lamps.
I hope you enjoy An Atheist Reads The Bible: Exodus 25-25.
---
Did you enjoy this post? How about buying the writer a cup of coffee!
---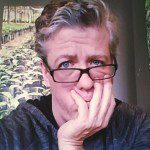 Andrew Hall is the author of Laughing in Disbelief. Besides writing a blog no one reads, co-hosting the Naked Diner, he wrote a book no one reads,  Vampires, Lovers, and Other Strangers. There are rumors his stand-up is funny. When he isn't shouting at the darkness on Twitter, Instagram, and Facebook he is showing his kids how not to behave. Oh, he's reading through the Bible and talking to interesting people on YouTube.