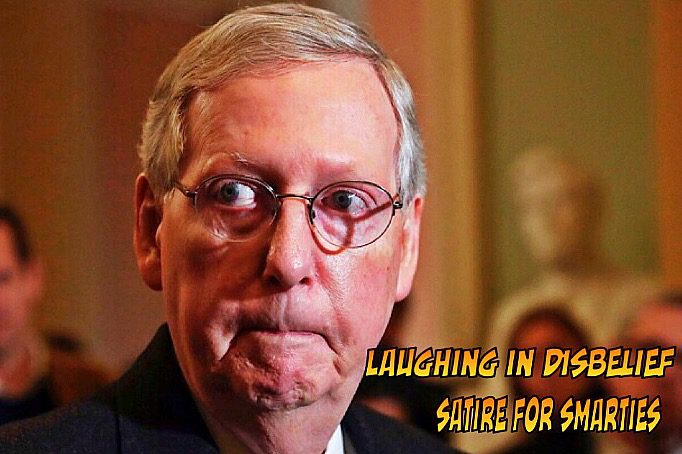 Washington DC – New reports say Kentucky Senator Mitch McConnell was traumatized by the children's game Duck, Duck, Goose as a child. To make matters worse, President Trump and his staff force Senator McConnell to play the game when he visits the White House.
Duck, Duck, Goose is a game where children (typically children) sit in a circle. The one who is "it" walks around the circle tapping each child on their head and saying "duck" or "goose." If you are called "goose," then you have to chase the child who is "it" around the circle. If you don't catch them before the kid makes it to your seat, then you are now "it."
"Mitch was never a quick footed child," admits longtime friend Andrew Canard. "Kids knew to choose him to be the goose. It didn't help that he looks like a bird."
Little Mitch was always first chosen to be goose.  But he never fast enough to catch any of the other kids. Sometimes the seated children ate birthday cake while Mitch tired himself out as "it."
Insiders say President Trump may have heard about Senator McConnell's childhood trauma while not colluding with the Russians. Regardless of how he found out, Senator McConnell's visits to the White House always include a game of Duck, Duck, Goose with the Trumps.
President Trump refuses to play because he's the best Duck, Duck, Goose player in the world. It wouldn't be fair. However, Eric Trump, Don Jr, Ivanka, that Kushner kid, and Kellyanne Conway are happy to jump in and play.
Trump's youngest child, Barron, refuses to be involved.
"It's stupid and mean. I witness stupid and mean all day around here. I'm not going to be an active participant," he sighed. "OK, Mitch McConnell is evil, but even he doesn't deserve this. Probably."
It's gotten to the point Mitch is avoiding the White House. Democrats hope the Trumps convince the senator to stay in Kentucky.
Only time will tell.
---
Did you enjoy this post? How about buying the writer a cup of coffee!
---
---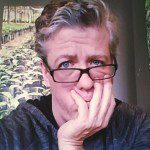 Andrew Hall is the author of Laughing in Disbelief. Besides writing a blog no one reads, co-hosting the Naked Diner, he wrote a book no one reads,  Vampires, Lovers, and Other Strangers. There are rumors his stand-up is funny. When he isn't shouting at the darkness on Twitter, Instagram, and Facebook he is showing his kids how not to behave. Oh, he's reading through the Bible and talking to interesting people on YouTube.