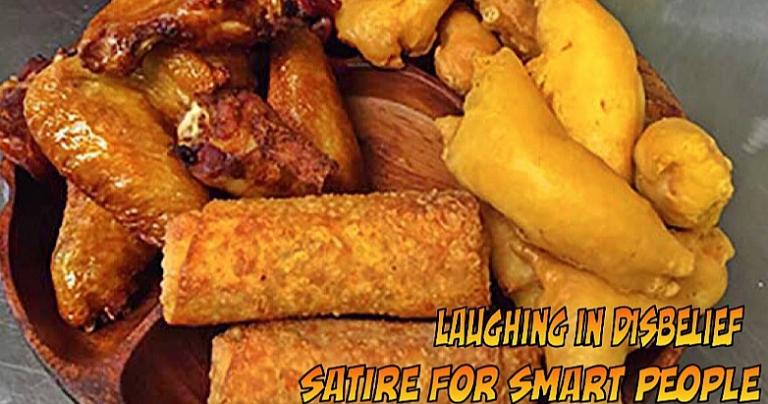 Washington DC- The US-China trade war is raging. America and China already have some tariffs in place. With the threat of increasing tariffs on Chinese products, President Trump announced a 25% tax on all Chinese food sold in the United States of America.
President Trump addressed reporters on this important topic:
We the people require China to open up its borders to American companies. They've been very unfair to us. They steal our technology. They aren't taking our trash anymore. And last week my pu-pu platter from Charlie Chan's didn't have any egg rolls. C'mon, Charlie! How does that happen? Sloppy!
The tariffs include all-time favorites like sweet and sour chicken, egg foo young, and all the house specials. Those Chinese meals in the freezer section of your supermarket are included. The increased prices take effect immediately.
Money Goes To Trump Supporters
The extra taxes everyday US citizens who love Chinese food are paying, will be used for special tax cuts for Exxon-Mobil, NASCAR, and Chik-fil-A. A majority of economists believe these taxpayer handouts will not stimulate the economy. Rather, they will increase the number of oil spills, automobile accidents, and heart attacks.
White House officials are responding by saying cleaning up oil spills, cleaning up car accidents, and caring for heart patients does stimulate the economy.
Chinese restaurants can't believe what they're hearing from Trump. A delegation from the Chinese Restaurants Owners Association (CROA) met with high level members of the administration.
"We had no luck," stated an anonymous source within CROA. "Eric Trump thought we were from Door Dash."
China Responds
Responding to the 25% tariff on Chinese food, China is doing nothing. After all, the only people President Trump is hurting are the business owners who operate Chinese restaurants and US consumers.
"Proud and stupid people injure themselves and the people around them," a Chinese official stated. "We don't have to do anything."
Trump is warning if China doesn't deal with the US fairly, he plans to deport General Gau and all of his chickens.
---
Did you enjoy this post? How about buying the writer a cup of coffee!
---

Read about this unbelievable story here!
---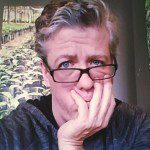 Andrew Hall is the author of Laughing in Disbelief. Besides writing a blog no one reads, co-hosting the Naked Diner, he wrote a book no one reads,  Vampires, Lovers, and Other Strangers. There are rumors his stand-up is funny. When he isn't shouting at the darkness on Twitter, Instagram, and Facebook he is showing his kids how not to behave. Oh, he's reading through the Bible and talking to interesting people on YouTube. 
---