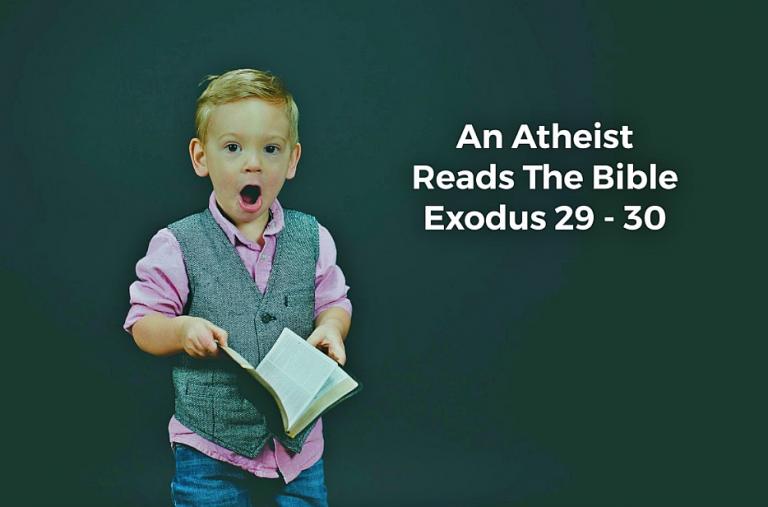 Hey everyone! This is Andy. I'm an atheist and reading through the Bible. Before getting into this reading of the Book voted most likely to inspire the Crusades, I just want to mention one of the other projects I have going on. In case you don't know, I cohost the Naked Diner podcast with blogger Jack Matirko. The Naked Diner is an interview show where we have great people on. We've had authors, comedians, scientists, movie makers on the show. It's a lot of fun. You can find it on iTunes, stitcher anywhere you get your podcasts.
Alright, we are in the Book of Exodus. God already told Moses about the magic stones he's supposed to use to divine the will of God. (Really, I'm not making it up. Check out the last video.) In chapters 29-30 God goes back to what he loves to smell — the aroma of animal fat burning. If you were going to throw a party for God back in the day and you didn't have a Yankee Candle going that smelled like young bull fat, well, your party is in the trouble bubble.
If you want to see the video on YouTube here is the link.
Enjoy the video! Please upvote and subscribe!
---
Did you enjoy this post? How about buying the writer a cup of coffee! 
---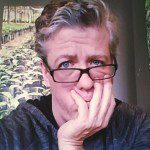 Andrew Hall is the author of Laughing in Disbelief. Besides writing a blog no one reads, co-hosting the Naked Diner, he wrote a book no one reads,  Vampires, Lovers, and Other Strangers. There are rumors his stand-up is funny. When he isn't shouting at the darkness on Twitter, Instagram, and Facebook he is showing his kids how not to behave. Oh, he's reading through the Bible and talking to interesting people on YouTube.