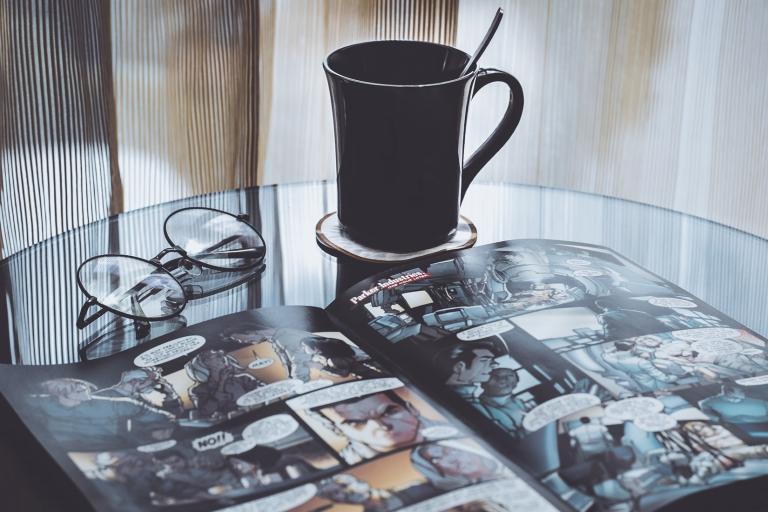 ARLINGTON, VA – Move over Bibleman, a new superhero is rising to power in the pages of Millennium Comics' Superiorman and certain readers are in for a treat!
Following the trend of increasingly progressive, globally-oriented characters in the form of women and people of color, Millennium Comics publisher Evan Brown has taken up the cross of providing equal representation for marginalized conservative Christians.
"Jesus said we would be persecuted," said Brown. "And that's absolutely the case today. But it's gone on long enough. Good people may be forced into silence everywhere else, but at Millennium Comics they'll have a voice for at least a thousand years."
Brown is the first to point out that Superiorman is not a replacement for Jesus Christ, but instead a new messiah for a new Christian century.
"There are a number of reasons Superiorman is the hero decent, God-fearing people have been praying for," said Brown. "Really it can be summed up in his mission: truth, justice, and spiritual and genetic purity."
Indeed, Superiorman's undying crusade will see him battle forces of evil as wide-ranging and insidious as drunks, homosexuals, adulterers, liars, fornicators, thieves, atheists, intellectuals, idolators, and Gypsies.
"One of the tenants of Christianity is 'love thy neighbor'," said writer Billy Boykin. "But that's hard to pull off in a superhero comic. That's why Superiorman battles inhuman monsters like Ruth Bader Robo-Ginsburg and migrant children."
Described as a "mysterious visitor from another world with powers far beyond those of lesser men," Superiorman will join forces with Millennium Comics' other defenders of the faith like Captain Heartbeat and the White Knight.
"Superiorman is a perfect fit in the MC Universe," said artist Steve Starnes. "His chiseled jaw, blonde hair, and blue eyes are just ideal."
The battle against those who would pollute the Judaeo-Christian exceptionalism of his adopted home country, the United States of Amerika [sic], begins in Superiorman #1, on sale to whites only January 30.
---
This post was penned by Kyle Pendergraft. Kyle has a great book out called Notes from the North Pole! 
Here's what the book is about:
A satirical expose on the true nature of that Jolly Old Elf, Santa Claus.

Each year, children around the world attempt to appease him and beg him for toys… Santa laughs. Join Santa in his merriment and pick up some useless facts, repellent recipes, and distorted history along the way!

It's the closest you want to come to waking up face-down in a snowdrift covered in elf blood on Boxing Day.