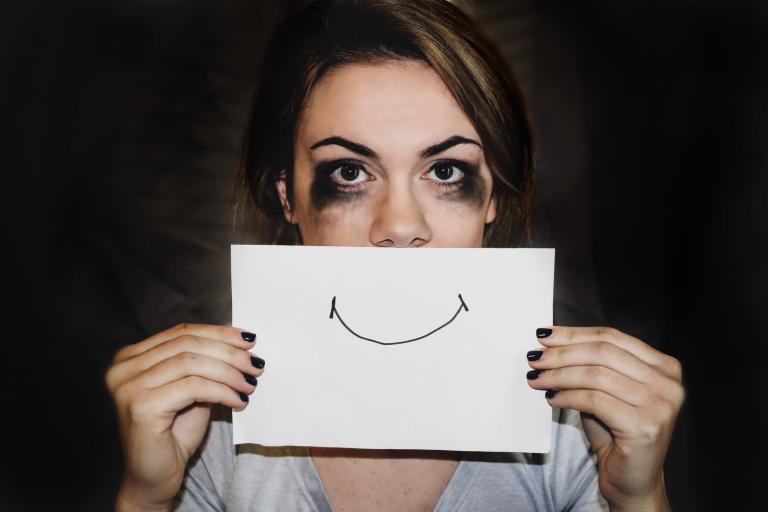 A new study shows conclusively that atheists cannot be happy. In the best case scenario, those who do not believe in the Almighty are destined to journey through this life in a malaise. Those atheists who are not that lucky will suffer from major depression and possibly psychosis.
The Research
The new research paper The Lack of Positive Affect in Atheists was published in the prestigious Journal Of Prevarication. Professor Andrew Canard was its head author. Professor Canard has dedicated his life to studying the psychology of atheists. Past papers of his include a case study of a Christian becoming an atheist and a mass murderer,  Atheists Block God's Blessings, and The Brain's Antichrist Center Discovered. 
"We took MRIs of 3,023 atheists and found all of them have a God-sized hole in their heart," explained Professor Canard. "We know this hole is caused by their lack of faith because it's in the shape of Jesus crying."
Jesus wept in the Bible. He's weeping in the hearts of atheists everywhere.
The Terrible Effects Of Atheism
This God-sized hole in atheists causes a variety of conditions:
Atheists are in denial. Atheists refuse to admit they are unhappy. Even though they lack the comfort of being in a personal relationship with a deity who loves them enough to create Hell, the godless insist they are happy.
Reading. "My research shows atheists read a lot of books that aren't the Bible. And that's sad. I'm praying for them," Professor Canard stated.
Coloring outside the faith-based lines. Participants on the study were given Evangelical coloring books. One hundred percent of subjects could not appropriately color pictures featuring gays going to Hell.
The Future
Professor Canard and his team are dedicated to uncovering the myth that atheists are just people who figured out God has as much validity as Peter Rabbit. Future topics of study may include an exploration of atheism and the worship of Satan involving the use of the scientific method.
---
Did you enjoy this post? How about buying the writer a cup of coffee!
---
---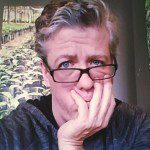 Andrew Hall is the author of Laughing in Disbelief. Besides writing a blog no one reads, co-hosting the Naked Diner, he wrote a book no one reads,  Vampires, Lovers, and Other Strangers. There are rumors his stand-up is funny. When he isn't shouting at the darkness on Twitter, Instagram, and Facebook he is showing his kids how not to behave. Oh, he's reading through the Bible and talking to interesting people on YouTube.