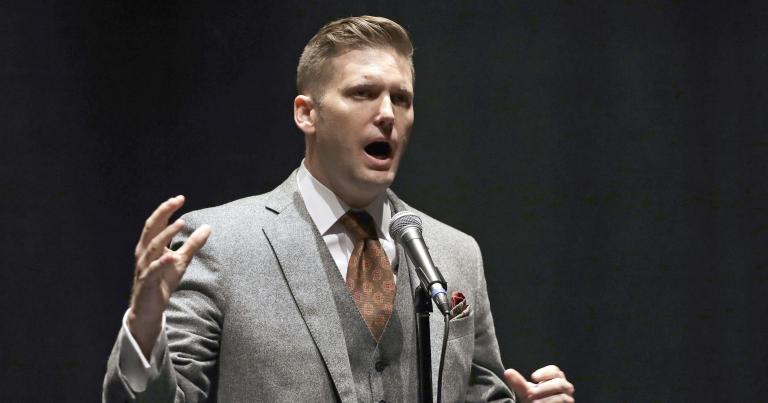 Washington DC – White supremacist Richard Spencer is officially in charge of Juneteenth celebrations in the nation's capital. President Trump placed the man who once stated he supported "peaceful ethnic cleansing" to manage the day that celebrates the abolition of slavery.
"President Trump wanted the right man to head Juneteenth celebrations," explained White House aide Andrew Canard. "Who better than Richard Spencer? It sends a strong message to evangelicals."
Juneteenth In Washington DC
Washington DC Juneteenth festivities include:
Fitter Family Contests — Richard Spencer is bringing a blast from America's rich racial past. Years ago families were judged on how genetically fit they were. This year, Mr. Spencer will personally hand out prizes to the most Aryan family.
Blackface Painting — Is there ever a bad time to put on blackface? Of course not. Little kids will also get a pair of white gloves to go along with their freshly painted faces.
Celebrating The Cross — This after dark family fun activity will create memories for all time. Participants are asked to bring their own gasoline and matches.
All June Days Matter
Not only is Richard Spencer coordinating the balloons, party clowns, and blackface painters, but he's also launching All June Days Matter (AJDM) for the rest of the month.
Richard Spencer's office published this statement concerning AJDM:
Juneteenth is unnecessarily divisive. It separates us as against to bringing us together as one country with white men leading it. The United States of America is made stronger when we all work together to make our nation great again. We are weaker separately than when we join hands under the guiding light of white men.
Next year all of June will be dedicated to AJDM.
Richard Spencer reflected, "Those wishing to celebrate Juneteenth will be able to do so in Africa."
---
Did you enjoy this post? How about buying the writer a cup of coffee! 
---
---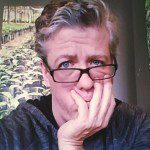 Andrew Hall is the author of Laughing in Disbelief. Besides writing a blog no one reads, co-hosting the Naked Diner, he wrote a book no one reads,  Vampires, Lovers, and Other Strangers. There are rumors his stand-up is funny. When he isn't shouting at the darkness on Twitter, Instagram, and Facebook he is showing his kids how not to behave. Oh, he's reading through the Bible and talking to interesting people on YouTube. 
---