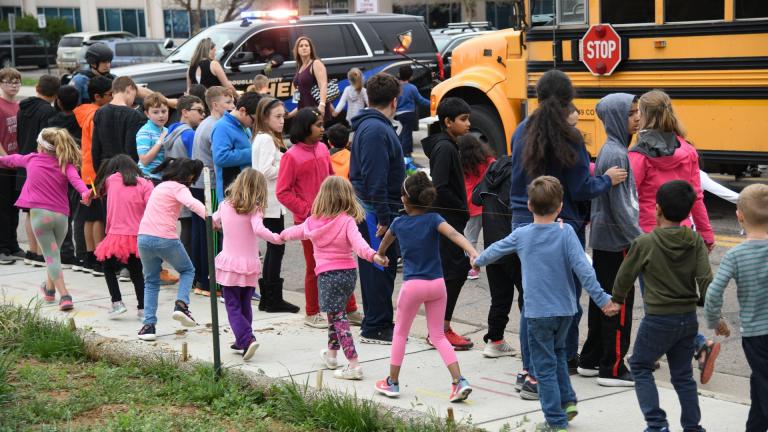 Fairfax County, Virginia –  The National Rifle Association (NRA) held closing ceremonies commemorating the end of another school shooting season. While hunters may look forward to duck season, rabbit season, and deer season the official period where school children may be shot down in cold blood is over.
Prominent Republican lawmakers, major evangelical leaders, and proud NRA parents attended the event. The ceremony opened with Dublin, Georgia's First Avenue Baptist Church's Youth Choir singing God Bless the USA by Lee Greenwood. After the initial speech by NRA President Wayne LaPierre, participants saw a video of the high points from this year's school shooter season. And finally, experts took questions from the crowd regarding what's to be expected from next year's school shooting season (spoiler — more dead kids).
Controversy
The NRA policy to end school shooter season at the end of the school year is a controversial one. The obvious complaint among would be school shooters is, What about summer school?  After all, if schools are open and students are in them, shouldn't hunters take advantage of the situation too?
NRA spokesperson Andrew Canard says a resounding No! "Look, even a cursory look at the data shows summer school students aren't that bright. What's the use of shooting down future Republican voters?"
Training Camps
Although the season is over, the NRA reminded fans they can still attend one of the NRA's official Summer Camps For Future School Shooters. Campers will learn how to reload quickly, shoot accurately, and tempt elementary students out of hiding by saying things like, "I'm with the police. It's safe to come out!"
NRA spokesperson Andrew Canard warned there were only so many spots available. If you want to attend, then you have put a deposit down now.
In related news, the Thoughts and Prayers Academy is accepting new applicants.
---
Did you enjoy this post? How about buying the writer a cup of coffee!
---
---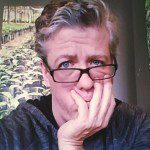 Andrew Hall is the author of Laughing in Disbelief. Besides writing a blog no one reads, co-hosting the Naked Diner, he wrote a book no one reads,  Vampires, Lovers, and Other Strangers. There are rumors his stand-up is funny. When he isn't shouting at the darkness on Twitter, Instagram, and Facebook he is showing his kids how not to behave. Oh, he's reading through the Bible and talking to interesting people on YouTube. 
---