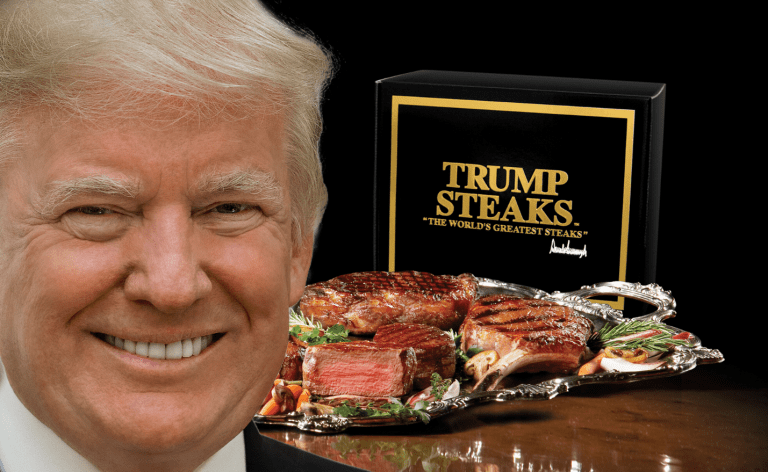 Washington DC – President Trump gave Polish President Andrzej Kanard a case of Trump steaks as a present. President Kanard smiled as he noted the date on the box read November 2007. Trump reassured him,"These steaks are the best fresh frozen there are."
The American commander-in-chief gave the meaty present after the two leaders signed a military deal increasing the amount of US soldiers on Polish soil by 1,000. CNN reports:
The troop decision is aimed at boosting US-Poland military-to-military relationships and will be a boon to Poland, which has sought to bolster its deterrence of Russian aggression, though Trump did not characterize the deployment as a measure to deter Russia.

Senior administration officials said the move would be in compliance with the NATO-Russia Founding Act, which guides relations between NATO and Russia.

There are currently around 4,000 US troops in Poland on a rotational basis.

Poland has sought to entice Trump into bolstering US commitment to the country's defense, including by appealing to the President's ego, even floating the notion of naming the base for US troops "Fort Trump."
Psychologists who are studying Trump believe his giving the Polish leader frozen steaks well over a decade old offers insight into the President's personality. "I think this is President Trump trying to be nice," stated one anonymous mental health professional. "It's like watching a monkey trying to do calculus"
Many in the GOP are horrified. Just when they have made peace with the idea their leader is an immoral monster, Trump tries to do something not-horrible. And to exacerbate the situation, the not-horrible act is worse than his bad behavior. "We need someone to tell him to go back to treating people like trash," one GOP lawmaker said. "That's what his fans want."
In related news, the military is still trying to decipher President Trump's order to bomb Iraqm.
---
Did you enjoy this post? How about buying the writer a cup of coffee!
---
The Best Advice Ever is the show where notable notables talk about the best advice they ever got. Manager of the Atheist Candidates Project Andre Salais is our guest!
---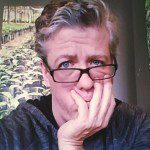 Andrew Hall is the author of Laughing in Disbelief. Besides writing a blog no one reads, co-hosting the Naked Diner, he wrote a book no one reads, Vampires, Lovers, and Other Strangers. There are rumors his stand-up is funny. When he isn't shouting at the darkness on Twitter, Instagram, and Facebook he is showing his kids how not to behave. Oh, he's reading through the Bible and talking to interesting people on YouTube.