London, England – President Trump sexually harassed the Duchess of Sussex, Meghan Markle, during an official state luncheon. The 45th President of the United States made lewd and suggestive comments and motions regarding bangers and mash towards Prince Henry's wife.
"It appears this was President Trump's first exposure to bangers and mash," explained Royal Chef Andrew Canard. "It's a simple meal of sausage and mashed potatoes. In retrospect I should've known better to serve it to him."
No one knows who made the mistake of sitting President Trump to Meghan Markle. However, the error became clear to everyone once lunch was served.
"This is the first time I've had this dish, but I've bangered and mashed before, sweetie," Trump told the Duchess of Sussex while pointing a sausage at her. "And when I said I did it, I mean a lot. And it was the best the mashed ever had."
Like a deer caught in the headlights of an oncoming idiotic car, Meghan Markle didn't know what to do. Although she this was not the first instance of dealing with a difficult personality, nothing prepared her for the arch-villain of the #MeToo movement.
"And when I say bangered and mashed, I mean sex," President Trump continued. "I don't know how much American you English people understand."
Having seen enough, Prince Henry's grandmother, Queen Elizabeth II whispered "mustard" to her Welsh Corgis who were sitting close by. The animals waddled over to the commander-in-chief of the United States of America and bit the man's ankles as if he were a disobedient sheep.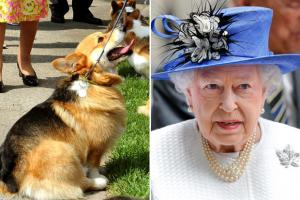 A shocked President Trump stood up and ran out of the room. Two plump Corgis were on his heels in hot pursuit.
After the incident, everyone finished their meal. First Lady Melania Trump asked the Queen where she could buy a few Corgis of her own.
---
Did you enjoy this post? How about buying the writer a cup of coffee!
---
Check out  Best Advice Ever #4 With Atheist Philosopher Jonathan Pearce!
---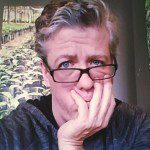 Andrew Hall is the author of Laughing in Disbelief. Besides writing a blog no one reads, co-hosting the Naked Diner, he wrote a book no one reads,  Vampires, Lovers, and Other Strangers. There are rumors his stand-up is funny. When he isn't shouting at the darkness on Twitter, Instagram, and Facebook he is showing his kids how not to behave. Oh, he's reading through the Bible and talking to interesting people on YouTube.