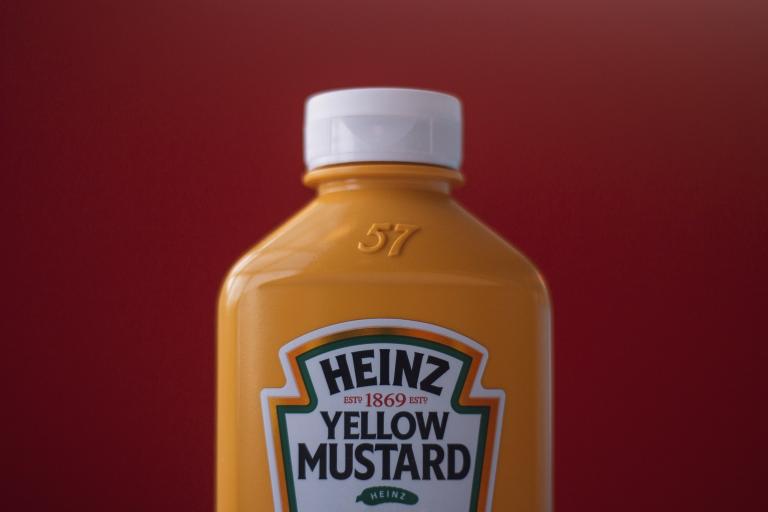 It was the first Saturday in August, and that meant it was National Mustard Day. Campaigning to keep his seat, Kentucky Senator "Moscow Mitch" McConnell gulped down pints of French's Mustard Ice Cream.
The mustard ice cream incident occurred at the St. Jerome Church's Political BBQ, which happens to occur on National Mustard Day every year.
"I'm a real person," Moscow Mitch explained to the dismayed crowd. "Real boys love mustard and devour ice cream, right?"
Observers report Senator Soviet had gulped down quite a bit of the bright yellow dessert when an unidentified man handed him several Oscar Meyer's Ice Dog Sandwiches. The man told Senator Goose that real boys love ice cream and mustard. But they loooooooove hot dogs.
"I never knew Oscar Meyer made an ice cream sandwich with mustard ice cream with hot dogs in it," exclaimed Father Andrew Canard. "But it's true — horribly true."
Anonymous Republicans at the event admitted the experience shook them. Many voiced support for their senator's role in protecting the worst aspects of American society. However, the sight of him chowing down on mustard ice cream and mustard ice cream and hot dog sandwiches was too much.
"Who's the Democrat running against him?" many asked.
Amy McGrath, the Democratic candidate running against McConnell, jumped out from nearby shrubbery and identified herself. She assured those present they will never see her eat mustard ice cream in any form or chow down on KFC's Cheeto-Stuffed Chicken Sandwich.
Senator McLickspittle's staff rushed their boss away before any more damage could be done to the campaign. Inside sources state he's going back out on the campaign trail once they figure out what went wrong with McConnell's Russian made software.
---
Did you enjoy this post? How about buying the writer a cup of coffee! 
---
I'm wishing for the days when our President wasn't a joke. Buy a T-shirt and support the cause!