Dear Shane Gillis,
Sir, up until a few days ago I had never heard of you. (In retrospect that is a good thing.) And even though my knowledge about your personal life and professional background was nonexistent, I was shocked and disgusted on seeing this clip from an old podcast episode:
today SNL announced the hiring of its first cast member of East Asian descent, and also this guy pic.twitter.com/0FAGJZJUkK

— Seth Simons (@sasimons) September 12, 2019
This morning I was glad to read you were fired from Saturday Night Live:
Just days after NBC announced Shane Gillis would be joining Saturday Night Live for its 45th season, the network has fired the comedian after past derogatory and racist remarks he made on his podcast were made public.

"After talking with Shane Gillis, we have decided that he will not be joining SNL," a spokesperson on behalf of SNL creator Lorne Michaels said. "We want SNL to have a variety of voices and points of view within the show, and we hired Shane on the strength of his talent as a comedian and his impressive audition for SNL."
Sir, my grandfather used slurs like that. I remember going to Chinese restaurants when I was a wee nip of a lad. While he dipped his egg roll in hot mustard, he'd mutter about, well, you know, about the ethnicity of the people preparing and serving his food.
"Grandad, you can't say that! It's wrong," the 7-year-old me scolded.
"This is 1975. I can eat grapes for free at the supermarket. I dodged out of two world wars. This is my time," he replied.
But I digress.
The greatest crime you committed, Mr. Shane Gillis (if that's even your real name) is using the slurs from yesteryear. We are living in an age where America is First and our commander-in-chief rails against Mexican rapists, father rapists, and Mexican criminalien father rapists. How dare you use the slurs from a halcyon era?
Update your slurs, sir.
This is MAGA America.
Get with the times.
Sincerely,
Andrew Canard
---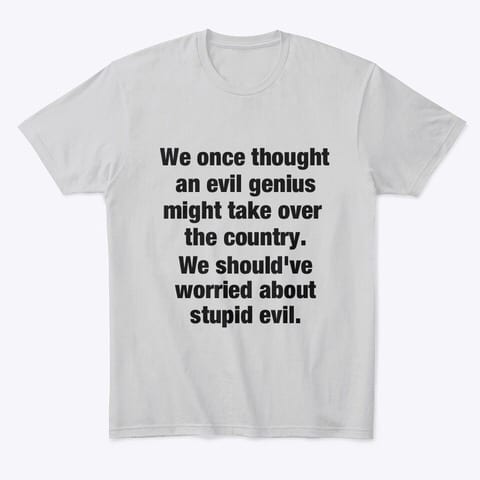 ---
Did you enjoy this post? How about buying the writer a cup of coffee!