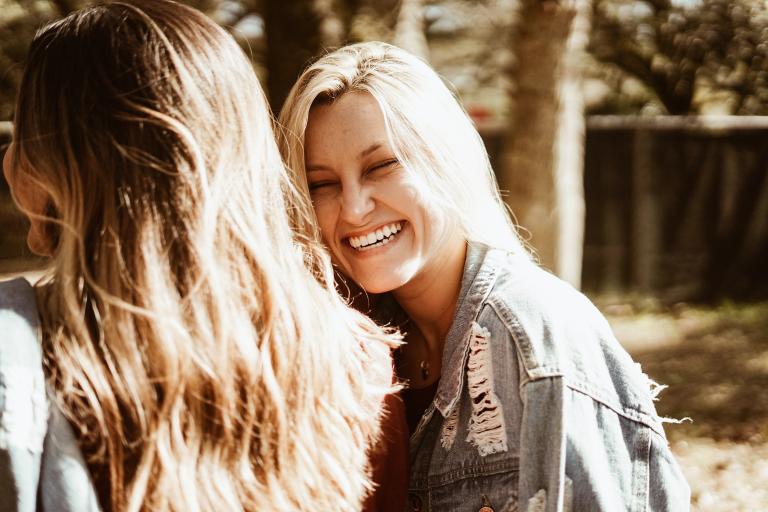 Teen Girls Join Forces to Convince People That Eating Used Tampons Is Normal is a story from Vice.com . It's a tale of young women banding together and fighting the evils of climate change and gun violence.
Well, not really.
What the Vice story states is the very real hoax that's circulating on the social media platform known as TikTok. Haven't heard of TikTok? Consider yourself blessed. I'm lucky enough to have teen children who are happy to let me know what's going on in the 13-19 year-old zeitgeist. There seems to be a lot of lip synching to videos as well as  comedy going on. And that comedy includes a viral hoax regarding the virtues of eating used tampons.
Vice reports:
This started, as most great things do, on TikTok. Caroline Majcher, an 18-year-old in Canada, posed a video expressing shock that guys somehow have no idea "that girls eat their tampon after they're done with it to reabsorb all the blood that they just lost."
Checkout the TikTok that launched a thousand
Duhs.
And when other young women saw the opportunity to go in on the gag, they did. Thus, a viral hoax was born.
What's funny and sad about this sort of phenomenon is that there are a lot of young guys out there thinking women really do eat their used tampons. And the author realizes there will be some people reading her piece and not realize tampon eating is a joke.
The author closes the article with these sage words of wisdom:
(Ethically, I have to tell you that it's absolutely not healthy to eat a used tampon or other used period products. Please do not try this at home.)
Indeed.
---