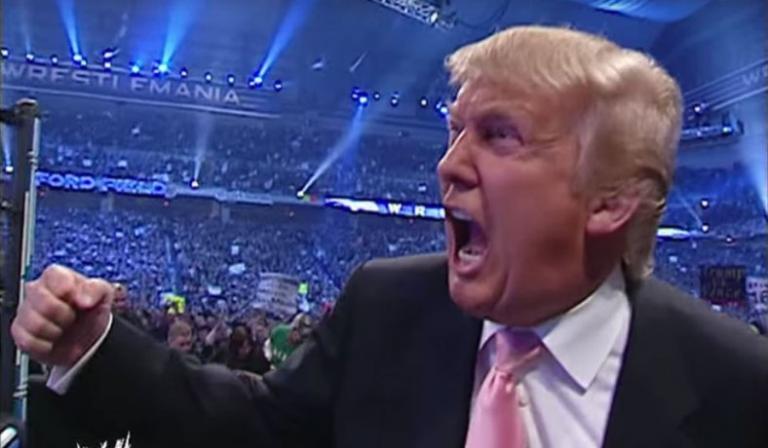 Washington DC – Turkey is attacking Kurdish forces in Syria. House Speaker Nancy Pelosi is closing the impeachment ring of iron around President Trump's presidency. Las Vegas odds makers don't think Rudy Giuliani has much hope — for anything.
And in all the chaos President Trump is charging back into the World Wrestling Entertainment ring for its November 24 Survivor Series.
White House spokesperson Andrew Canard informed reporters early this morning President Trump will re-enter the squared circle and do battle with 16-year-old climate warrior Greta Thunberg.
"President Trump plans to use all the weapons at his disposal — including one or more aluminum folding chairs —  to win this match," explained Mr. Canard. "Capitalism will finally defeat socialism once and for all."
Greta Thunberg's trainer believes Greta the Great Thunberg will make Trump cry in front of his fans and admit his hands are wee small.
History Written In Lightning
Many Americans aren't aware Donald Trump is officially a WWE Hall of Famer. His Hall of Fame bio tells it all:
The Donald's Trump Plaza in Atlantic City, N.J. hosted both WrestleMania IV and WrestleMania V — the only venue to present The Show of Shows two years in a row. Since those unforgettable nights, Trump has remained a familiar face in the front row of WWE events, but it wasn't until 2007 that the billionaire got in on the action.

In January of that year, The Donald interrupted Mr. McMahon's "Fan Appreciation Night" on Raw and dropped tens of thousands of dollars from the rafters of the arena onto the WWE fans below. Red-faced that a rival would steal the spotlight from him, Mr. McMahon challenged Trump to a "Battle of the Billionaires" at WrestleMania 23 with the stipulation that the loser of the bout would have his head shaved bald.

A record number of viewers tuned in to watch The Donald back Bobby Lashley to victory over Mr. McMahon's Umaga and subsequently shave the WWE Chairman's signature mane in the center of the ring.
The Future
Will this cheap trick divert attention from Trump's many scandals?
Are voters going to forgive Trump's sins if he's successful in the Survivor Series?
Will Greta Thunberg's strategy of well reasoned arguments and savage physical attacks win in the ring?
Only time will tell.
---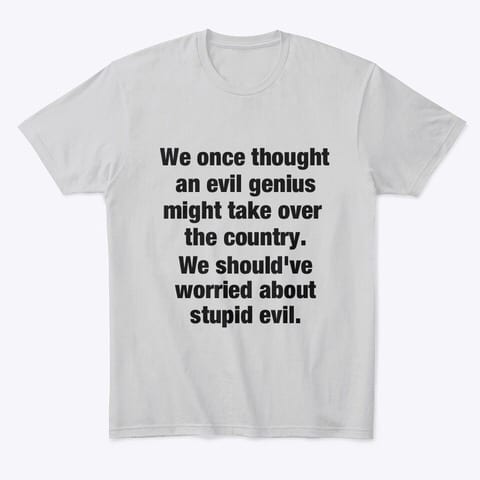 ---
Did you enjoy this post? How about buying the writer a cup of coffee!