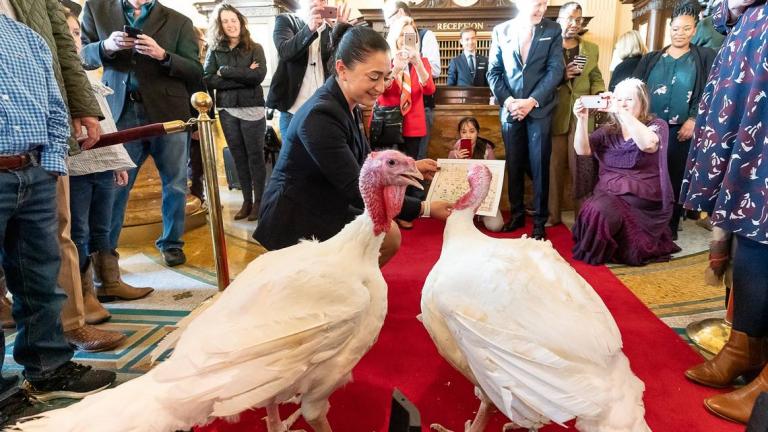 Washington DC – Most Americans know it's a tradition for the President of the United States to pardon a turkey from being a Thanksgiving meal. What they don't know is the tradition Mike Pence started on his first Thanksgiving as Vice President — marrying heterosexual turkeys.
Andy Canard was a White House intern for the first two years of the Trump presidency. He primarily served under Pence. "It was the strangest thing I ever saw," admitted Canard. "Have you ever seen secret service agents try to make turkeys kiss?"
The fowl nuptials are held immediately after President Trump pardons his turkey. While journalists are absorbed with the goings on outside, Mike Pence is doing the LORD's work in the oval office.
"Of course, he's doing the wedding in the Oval Office," the intern quipped. "He's very considerate of the turkeys. Wouldn't you want your wedding held in an exclusive venue?"
Evangelicals love how Mike Pence is supporting traditional marriage. Here are a few comments found on a Turkey Truther YouTube channel:
IT'S TOM TURKEY AND TINA NOT TOM TURKEY AND TIMMY.
God bless Mike Pence. God bless his Butterballs.
Is it gay if I eat a guy turkey?
Sources report Pence plans to have a traditional Thanksgiving meal with Mother and the two lovebirds.
---