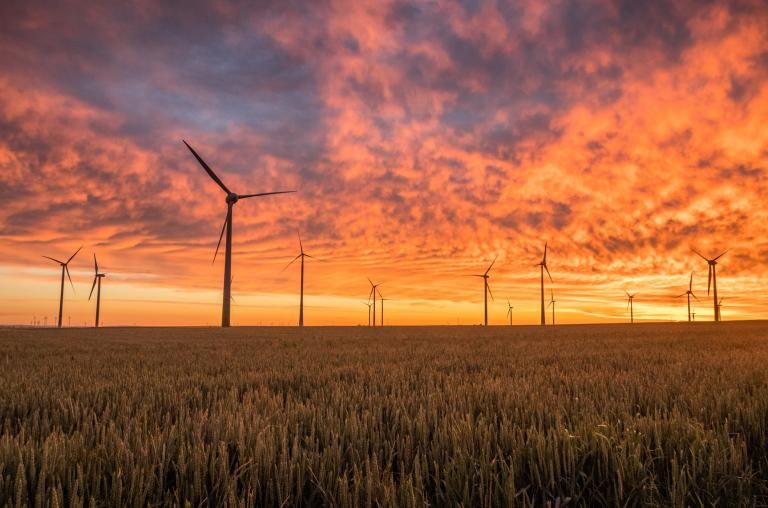 Washington DC – Climate change is real. Global warming is creating a host of very real threats to society. From monster storms to rising temperatures humanity's fixation with pumping filth into the atmosphere is making life hard for everyday people.
NPR reports how the community of Key Largo in the Florida keys is experiencing unprecedented flooding due to king tides brought about by sea level rise:
On Key Largo, to walk to Paul Butler's house it's best to wear rubber boots. "Did you see the 'No Wake' sign?" he asks. The recently installed "No Wake" signs are for drivers, not boaters.

There are several inches of water on his street and others in this low-lying neighborhood. Butler has lived here 25 years and seen this kind of flooding before.

"It used to happen once a year during king tide, but it would only last for like a week or 10 days," he says. "This year, it's been going on for about 75 days, I think." Other neighbors put it at 80 days and counting.
The President is leading the country in the fight against global warming. Unfortunately, he's leading the country in the wrong direction.
Trump Takes A Stand Against Chinese Windmills
President Trump's trade negotiations with China have yet to produce results. However, being the consummate showman he was able to send a message to his political base on the evils of Chinese windmills.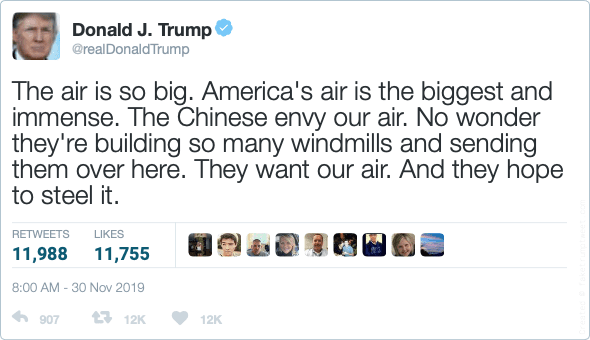 The air is so big. America's air is the biggest and immense. The Chinese envy our air. No wonder they're building so many windmills and sending them over here. They want our air. And they hope to steel it.
Republicans heard Trump and are acting on their leader's warning of air thievery by China.
Professor Andrew Canard teaches Mass Hysteria and Idiocy at the Theological Institute of Technology (TIT). He summed up the Trump strategy succinctly, "He keeps idiots entertained and enraged. And that's all you need to do in the United States."
Groups of pitchfork and tiki torch wielding Trump supporters have been vandalizing windmills throughout red states. Several large windmills have fell. Many more are expected to be destroyed before the mania ends.
---
Did you enjoy this post? How about buying Andy a cup of coffee! 
---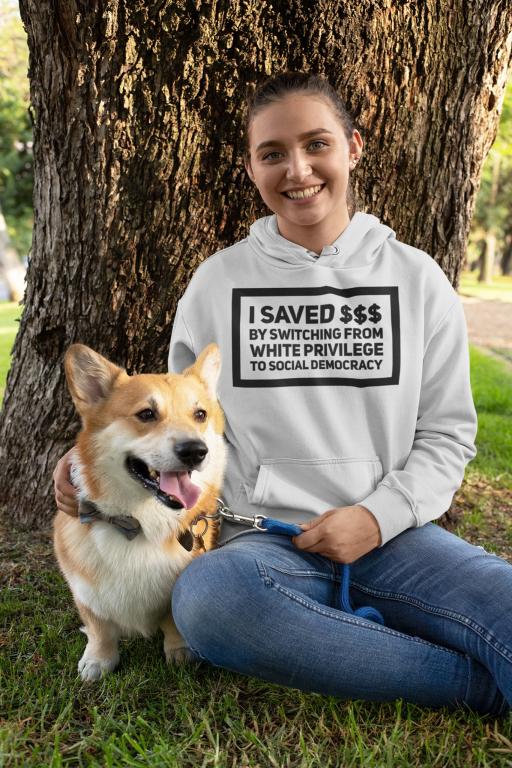 This design comes in different colors and in shirts, too!