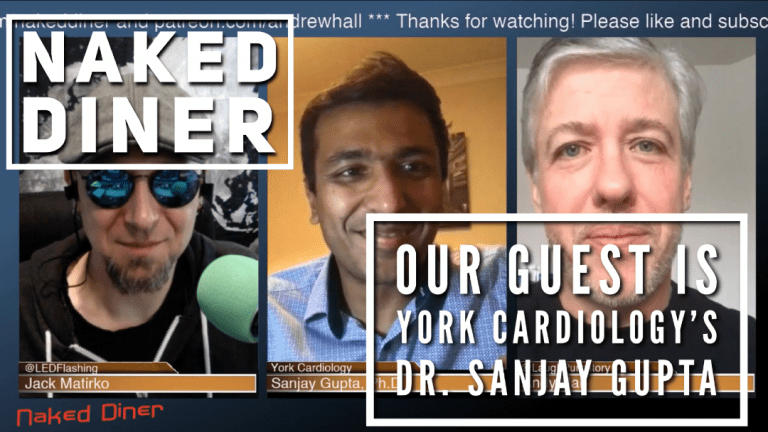 Naked Diner's guest today is Dr. Sanjay Gupta. He's a heart specialist from York, England. He runs the popular YouTube channel, York Cardiology.
Here's how he describes his YouTube channel:
I am Dr. Sanjay Gupta. I am a Consultant heart specialist in York, UK and I believe that high quality reliable jargon-free information about health should be available at no cost to everyone in the world.

Through my Youtube channel, I want to engage, educate and empower patients to take control of their health by addressing their lifestyles and preventing disease from happening in the first instance.

Most of all, i want people to stop being fearful and anxious about their health by getting them to focus on improving their quality of life and living fearlessly."
A few fans sent in questions for Dr. Gupta. He answered:
Frequently my heart feels like it has slowed down and then I have trouble breathing. Is this normal?
How much does cocaine really damage the human heart?
My 9-year-old complains that her heart races. Her doctor says not to worry and won't refer to cardio. Is this a normal childhood complaint or should I self refer her to cardio?
This is a conversation that is entertaining and informative.
Enjoy!
Here is a link to the episode on YouTube.
Please upvote and subscribe!
---
Did you enjoy this post? How about buying Andy a cup of coffee!
---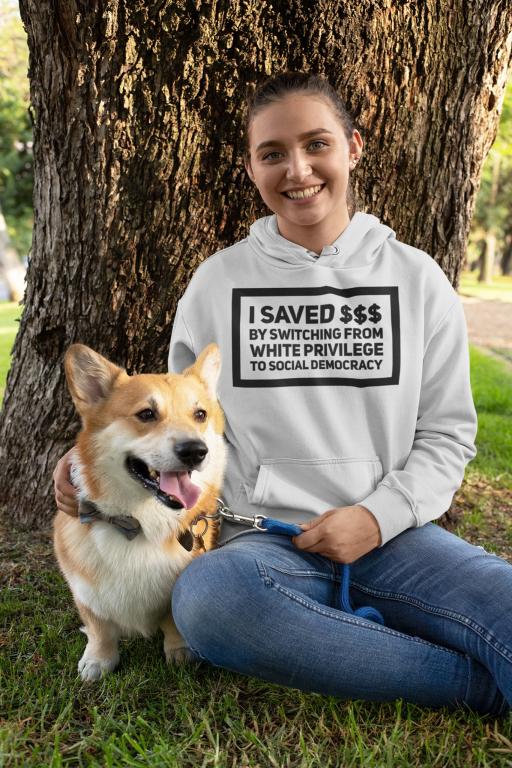 This design comes in different colors and in shirts, too!