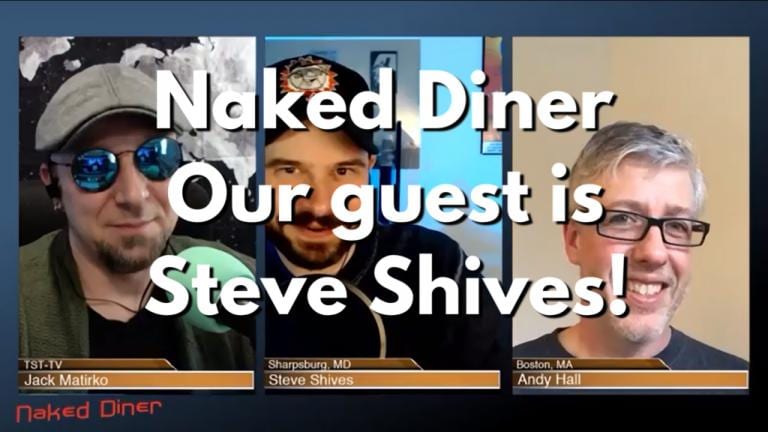 The Naked Diner is changing! Cohost Jack Matirko engineered a system where our conversations with our awesome guests will be seen and not just heard. We're placing the episodes on Naked Diner's YouTube channel. Don't worry, you will still be able to hear the audio only version wherever you get your podcast fix.
YouTuber Steve Shives is our guest this week on the Naked Diner. Steve's been on YouTube since 2010. His channel is all about Star Trek, politics, comedy, and atheism.
Before Steve comes on, Jack and Andy talk about The Satanic Temple's streaming service – Satan TV. Jack and Stu De Haan host a biweekly (and that's every other week, thank you very much) show all about what's going on in the satanic community. It's called The Devil's Dispatch. It's a fun and informative show.
Andy talks about his weight loss journey. He's down 12 pounds. Currently, he's using Weight Watchers, and everything is going well. His blood pressure no longer high. And that's a good thing.
Steve, Jack Matirko, and Andy Hall cover a lot of topics in this conversation.
– Is being a fan of Star Trek a political statement? (And what's going on with those replicators?)
– Advice for people just getting started on YouTube.
– Steve's 'Atheist Reads' series.
– A time Steve helped to change someone's mind, and situations when Steve changed his mind.
– And that "one word."
Please upvote and subscribe to the channel! Hit the little bell, and you'll be notified when a new video is out!
And if you want to see the video on YouTube, here's the link!
Want to see more Steve?
Here is Steve's YouTube Channel
Steve is also on the Twittertubes
Thanks again for watching. Please subscribe to the channel! It would help us out quite a bit!
---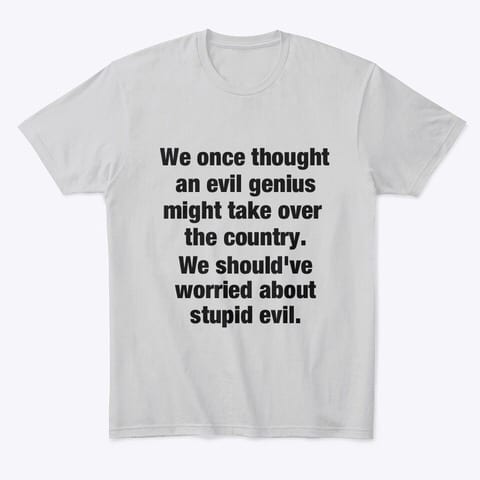 ---
Did you enjoy this post? How about buying the writer a cup of coffee!