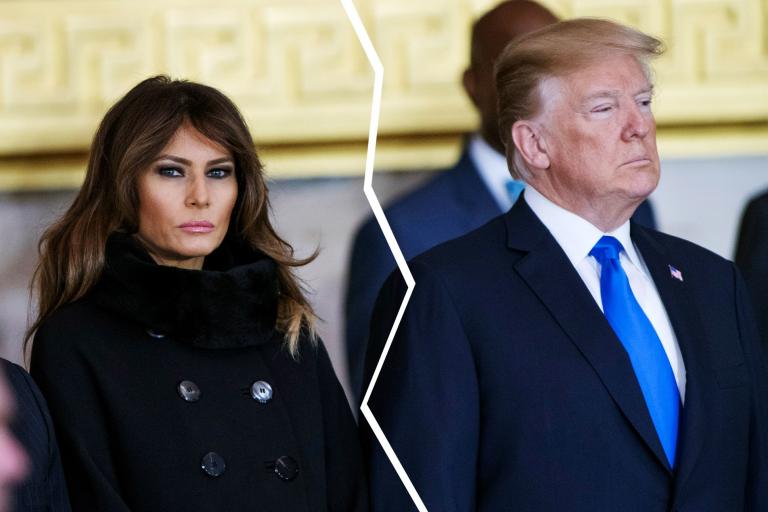 Citing irreconcilable differences, Melania Trump blocked POTUS on Twitter.
Washington DC – As the world holds its breath to see how the Iranian regime responds to the death of Major General  Qassem Soleimani, the Washington establishment collectively gasped when First Lady of the United States Melania Trump blocked her husband on Twitter.
Andrew Canard is a longtime friend and confidante of Mrs. Trump's. He wasn't afraid to tell it like it is with his gal pal:
It's hard being Melania. Every day she needs to be beautiful for the cameras, be a mother, and act as if is she cares about stuff. All that is undermined when her phone is blowing up because Donny is tweeting about how he isn't a crook. And I can't even talk about the barrage of dick pics he sends her.
A Public Blocking
Not only did Melania Trump block her husband, but she wanted to tell the Twitterverse about it, too.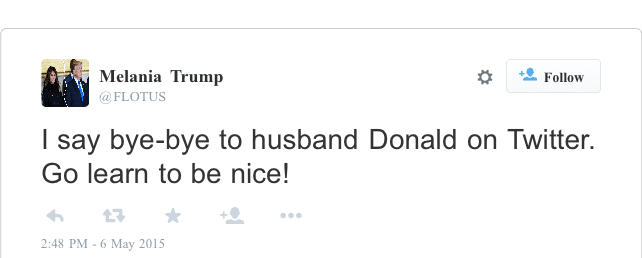 I say bye-bye to husband Donald on Twitter. Go learn to be nice! 
And with that she blocked the world's most powerful man.
The World Responds
The world community is solidly behind Mrs. Trump's recent action. In a snap poll, 103% of those questioned believe she did the right thing. Critics of the poll point out fans of Donald Trump couldn't have been asked to participate. Researchers who conducted the study responded by saying they screened out mentally unstable personalities.
Mentally unstable personalities on FOX News, AM hate radio, and YouTube believe Melania can't be in her right mind. Perhaps George Soros' orbital mind control lasers got to her?
Regardless of the drama, White House insiders state President Trump will not slow down his tireless fight against the democratic institutions of the United States of America.
In related news, a school placed the 7 Tenets of The Satanic Temple in a classroom. 
---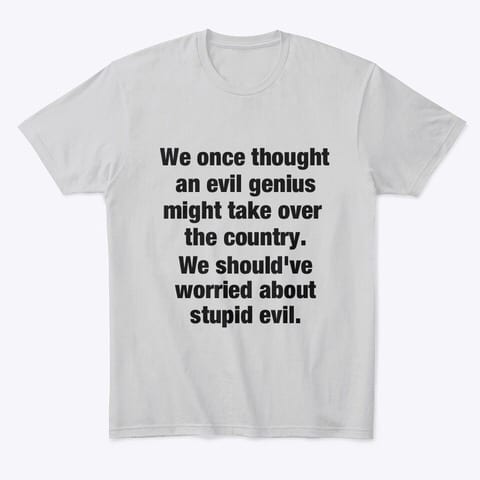 ---
Did you enjoy this post? How about buying the writer a cup of coffee!