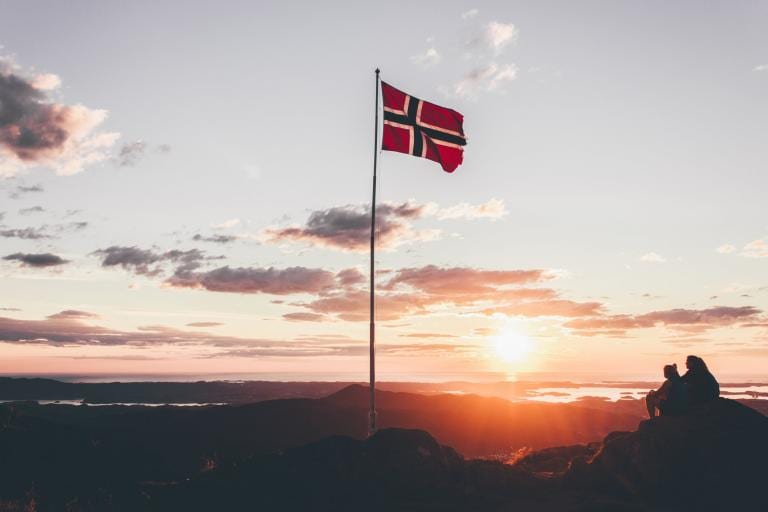 Citing concerns for public safety, the government of Norway voted to ban street preaching.
Oslo, Norway – This Scandanavian country is known for its affluence and well being of its citizens. With oil revenue funding a competent government, Norwegians are some of the healthiest and wealthiest people on the planet.
The Organisation for Economic Co-operation and Development (OECD) is an international institution whose goal is to stimulate economic growth and spread democratic institutions. The OECD also studies quality of life. Here is an excerpt from what it has to say about Norway:
Norway performs very well in many measures of well-being relative to most other countries in the Better Life Index. Norway ranks top in personal security and ranks above the average in subjective well-being, environmental quality, jobs and earnings, income and wealth, education and skills, housing, work-life balance, civic engagement, social connections, and health status. These rankings are based on available selected data.
Norway's Prime Minister Andrew Kanard believes the recent ban on street preachers helps ensure Norway's high quality of life.
The Public Safety Act Of 2020
Norway's legislature voted overwhelmingly to pass the Public Safety Act of 2020 (PSA2020). The PSA2020 strictly prohibits "open-air preaching, street preaching, and public evangelizing." The ban starts immediately. Every single street, road, boulevard, and walkway is included. And, no, a religious zealot can not stand on his or her own property and harass pedestrians.
First-time offenders will get a slap on the wrist. This slap will be administered with a flexible plastic ruler. The slap will be of moderate force. The strength of blow will be enough "to send a message without leaving a mark." The next offense will be a fine of 100 krones ($1.10 American dollars). A third-time offender will be forced to join the local Richard Dawkins book club for one year. The criminal will need to write every single book report the group leader demands.
Local Religious Zealots Are Furious
There are religious zealots in Norway. However, there aren't too many. Many experts believe a healthy society like Norway's creates an environment where faith-based mental disorders don't find fertile ground to grow. Those few street preachers are beseeching their representatives to repeal PSA2020.
Here's what some open-air evangelists have to say about the issue:
"I like to talk about Jesus and lizard people on street corners. Every woman needs to hear they are dirty, dirty, dirty."         – Oskar "New Covenant" Aaby
"Allah loves you. Jews? Maybe not so much." – Noah "Big Surf" Barstad
"Norway needs to be like Mississippi. Mississippi is the perfect example of a faith-based community." – Jakob Bell
Many experts believe there is no way PSA2020 is going to be revoked anytime soon.
In related news, Finland's first female prime minister bans US President Donald Trump from entering her country.
---