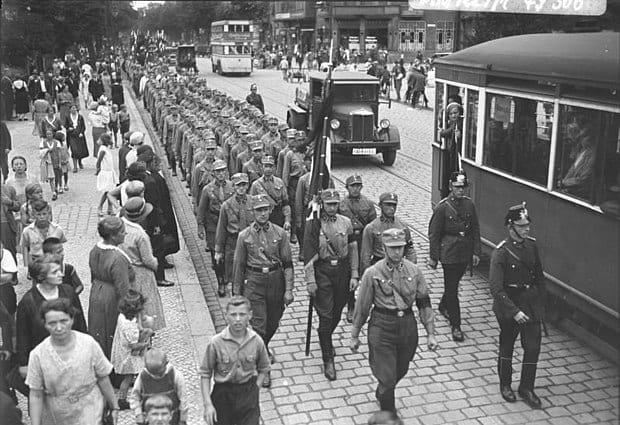 Frankfort, Kentucky  – You probably haven't heard of Sturmabteilung Fashion but it just won a big government contract for its sporty Brownshirt Line. Soon you'll be seeing your favorite ICE officer, Border Control Official, and Vice President Pence's Department of Anti-Witchcraft wearing them.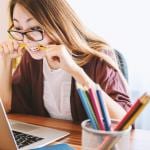 Sturmabteilung Fashion is 100% owned by the Southern Baptist Convention. Founder and CEO Andrew Canard wanted clothing that reflected the devout and austere nature of his faith. And what better way to show it than borrowing the look of the National Socialist German Workers' Party circa 1933?
"I believe you stand for the Pledge of Allegiance and kneel for the cross," explained Mr. Canard. "The paramilitary garb of the Sturmabteilung is perfect for our time."
The company was formed in 2016 following President Trump's election. Named after the paramilitary arm of the National Socialist German Workers' Party the company was in direct competition from Old Navy who cornered the white supremacist market with polo shirts and khakis. Many industry insiders believed the plucky little company from Frankfort, Kentucky didn't have a chance.
And then came President Donald J. Trump.
"He saved my company," Mr. Canard said, "just like he's saving America."
White House officials state the President fell in love with the tough-guy look and jaunty hats of Brownshirt. He immediately signed an executive order demanding his people be decked out in the finest fashion fascism has to offer.
Insiders believe the new uniforms will be ready by the first purge.
In related news, the Vatican Boys Choir defected while in Japan.
---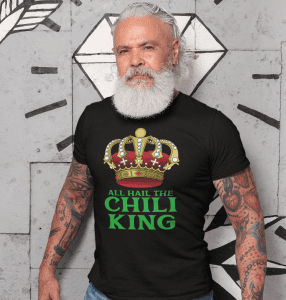 ---
Did you enjoy this post? How about buying the writer a cup of coffee!