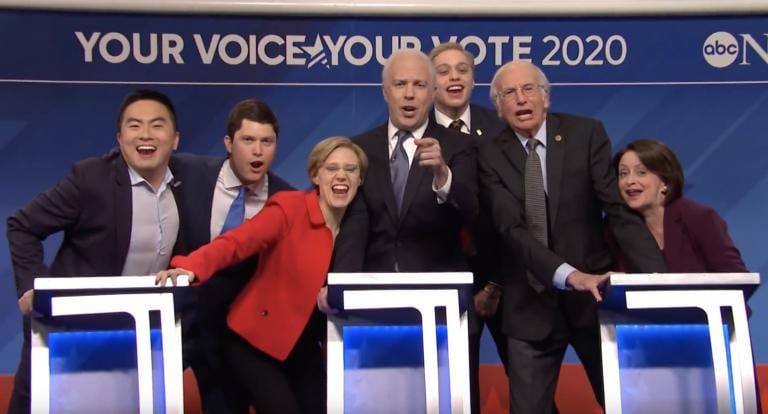 New Hampshire Democratic Debate Cold Open – SNL features all the players you've come to expect. Each comedian places their mark on a Presidential candidate. The bit is funny and a bit controversial in telling certain truths.
Here's the description of the video:
2020 Democratic presidential candidates Tom Steyer (Pete Davidson), Amy Klobuchar (Rachel Dratch), Elizabeth Warren (Kate McKinnon), Joe Biden (Jason Sudeikis), Bernie Sanders (Larry David), Pete Buttigieg (Colin Jost) and Andrew Yang (Bowen Yang) face off in a debate.
Check it out and enjoy!
---

---
Did you enjoy this post? How about buying the writer a cup of coffee!