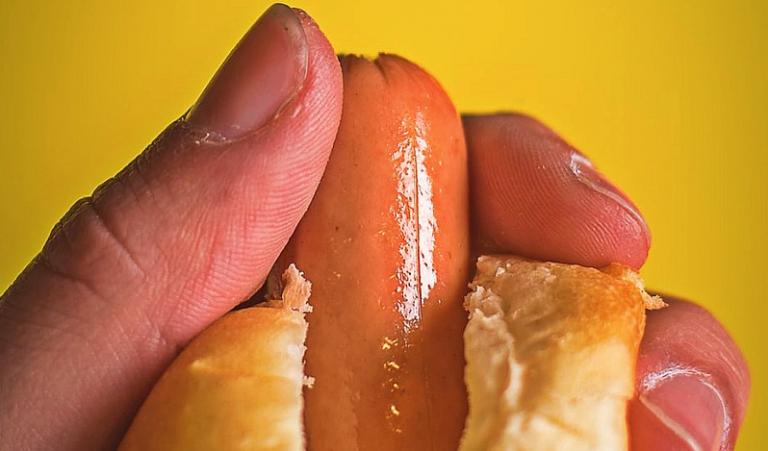 Grenada, Mississippi – This hamlet of 332 souls is your typical sleepy Southern town. Locals like to muse the town's economy relies on farming and Jesus. They are salt of the earth, these people. Chicken dinners are on Saturdays and church is on Sundays.
The preacher-man for Grenada and the surrounding area is Reverend Andrew "Good News" Canard. He's at a point in life where most people have retired. Not Reverend Good News. At eighty-years-old, this man of God is doing his job like a young man in his 60s. The lemonade he offers parishioners after church is sweet and his sermons are fiery.
Last Sunday shook this community to the ground.
"The best sexual intercourse I ever had is with a man," Reverend Good News told his flock. "And when I say sexual intercourse this is not some flowery metaphor. This is the real thing. Physical butt stuff. The man was the man from upstairs, God."
Mrs. Sherman immediately placed her hands over her 10-year-old Bobby's ears. She didn't even let him watch the Masked Singer because of the costumes being so flashy. How could he hear this?
Reverend Good News continued to say his having sex with God was no sin. Divine command theory strictly states God is not restricted by His own rules. It's kinda like the commandment Do not kill. People shouldn't kill all willy-nilly. However, God can kill all he wants and it's right as rain. God can penetrate all the butts He wants.
After the sermon, people discussed the theological implications over lemonade.
"He made a lot of sense," said Billy Turner. "What's important is that our minister isn't gay, doesn't want gays to marry, and wouldn't get an abortion if God put a holy baby into his belly."
While everyone seemed to agree with Billy's sentiments, a few days later Reverend Good News was later given a plum retirement package and shipped off to Florida.
In related news, Vice President Mike Pence was rushed to the hospital due to hearing the word caucus too many times.
---
Buy me!