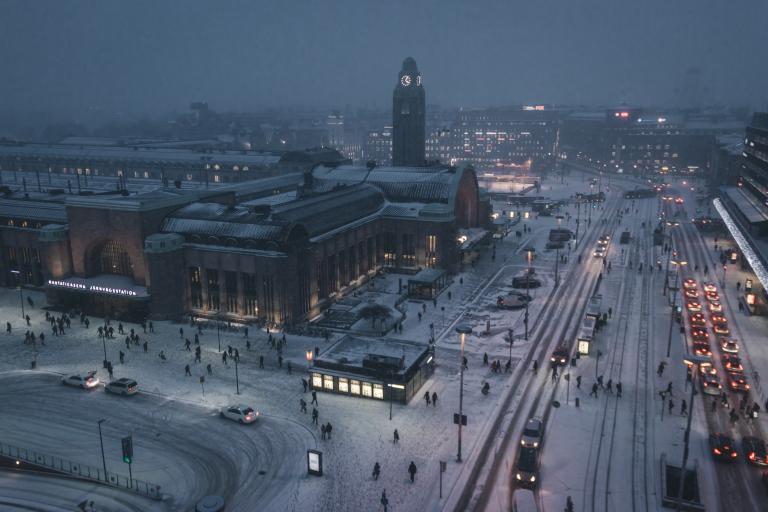 Finland's government is fining Americans who give birth in this Nordic nation. This move comes as more and more Americans take advantage of the Finnish miracle.
Finland's country boasts one of the world's best education systems, a low crime rate, and world-class healthcare. For a country of only 5.5 million, this Nordic country seems to understand how to create an environment where its citizens thrive.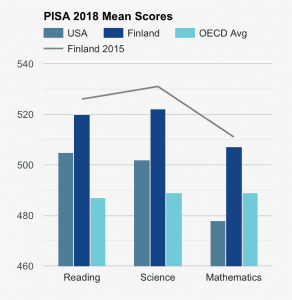 The National Center on the Economy and Education reports on the Finnish model of academic success:
Most observers have come to believe that, if there is a key to the success of the Finnish system, it is the quality of their teachers and the trust that the Finnish people have vested in them. But, when one examines the way in which the intense focus on teacher quality is matched to the Finnish approach to accountability, curriculum, instruction, and school management, then one begins to see that teacher quality in Finland is not the result of an unmatchable culture, but rather of a specific, integrated system of policies and structures that other nations can emulate.
Finland's healthcare system is just as impressive. In an attempt to create environments conducive to raising children this nation is raising the amount of paid time off new parents receive. BBC News reports:
Under the current system in Finland, maternity leave is 4.2 months, while fathers are given 2.2 months until the child turns two. On top of that, another six months' parental leave can be shared.

However, on average only one in four fathers take what they are given. The current plans now talk only of parental leave.

Each parent would receive 6.6 months' leave (164 days under Finland's six-day-week benefit system) and pregnant women would get an additional month's allowance.

Parents would be allowed to transfer 69 days of their quota. Single parents would be allowed to use both allowances.
What makes many American parents green with envy is the 60 item baby kit the government gives to new parents.
Here is a video of the kits being unboxed.
Finland Takes A Stand On American Babies
Americans longing for a country that functions properly have been fleeing to Finland for years to enjoy the country's lavish social welfare system. Soon to be moms and dads fly to Helsinki and enjoy a mini vacation just before baby arrives. Once the birth process begins Finland foots the bill. Not only do American parents get free care but they do so in a country with a very low infant mortality rate.
"We vote Republican in The States, but we love Finland's system," a proud American dad stated. "We're making America great again!"
Finnish Prime Minister Andrew Canard and the parliament had enough of mooching Americans. The legislature voted unanimously to fine Americans giving birth in Finland a hefty $50 fine. "It may sound mean, but we believe it sends a strong message," Prime Minister Canard said.
Experts believe the $50 fine will not deter Americans from living the American dream in Finland.
In related news, Finland bans President Trump.
---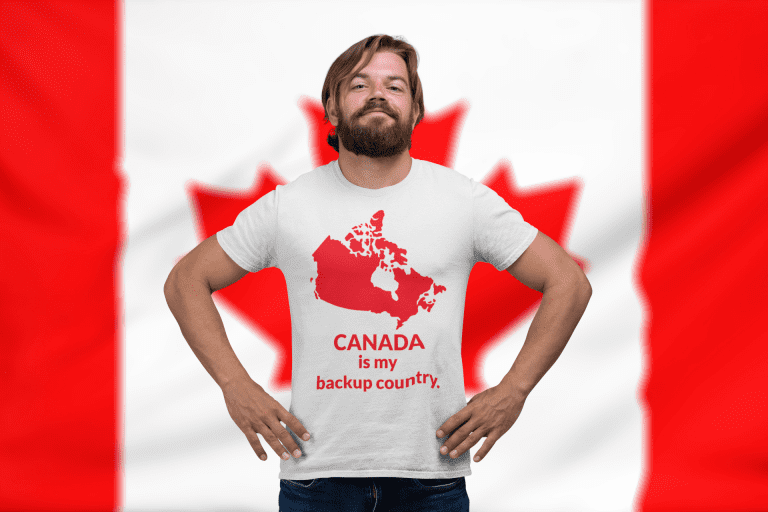 ---
Did you enjoy this post? How about buying the writer a cup of coffee!
---
*Does Finland have great schools and gives new parents a 60 item baby box? Yes. Is the country fining Americans who give birth there? No, that's the satirical part.