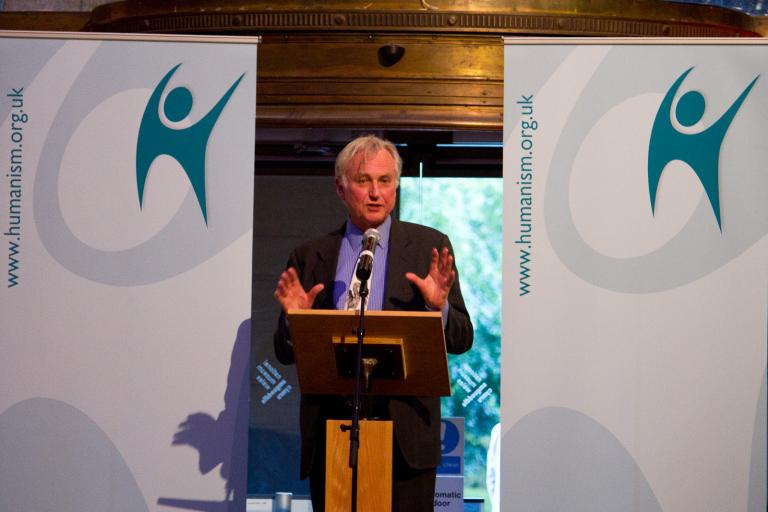 Famed atheist, evolutionary biologist, and activist Professor Richard Dawkins engaged in a recent online conference and declared 'The government of the United States of America can not be trusted with educating its own children.'
The author of The God Delusion developed his broadside against the American way of education. After decades of tax cuts for the wealthy and handouts to big businesses public schools are by and large "zombies." The only schools up to snuff are those in affluent suburbs and those are out of reach of a majority of future voters.
Future voters in the United States should be a cause for concern for everyone. "Poor test scores in science and math have led the world's so-called greatest country to have something akin to a civil war over masks and the germ theory of disease," he noted.
Professor Dawkins did sound hopeful, however. While the current situation is indeed dire, it is important to look to days ahead. But hope without a workable plan is like offering up thoughts and prayers after a school shooting. What is needed is a way to move forward in a realistic fashion.
Seeing that the United States government can not be trusted to educate students in science and math, it is only natural for other institutions to fill the gap. Unfortunately, religious private schools have historically done that. Many families are too poor to afford such an option and every sane person can see trusting religious organizations is not good.
And that is why Professor Dawkins is creating the STEM Corps. The STEM Corps will be a community-based organization where science and math are taught to students who wish to advance their understanding of those subjects. Funded by donations, STEM Corps will not just lift poor students into poverty but may just stem the rising tide of religiously fueled fascism in the United States of America.
"This is how we change hearts and minds. We will start off in one community. We will partner with organizations already present and build off of them," Professor Dawkins explained.
Professor Dawkins has not yet decided which community STEM Corps will set up shop. The main issue at hand is there are so many communities in dire need.
"We can not fall into despair with the enormity of the task at hand," he said. "We will analyze the problem scientifically and act in accordance with the data and our principles."
---
Thought of the Day!
Good point! #science #CarlSagan pic.twitter.com/C17OUlZvpI

— Professor Andrew Canard (@LaughPurgatory) July 23, 2020
---
Buy me!