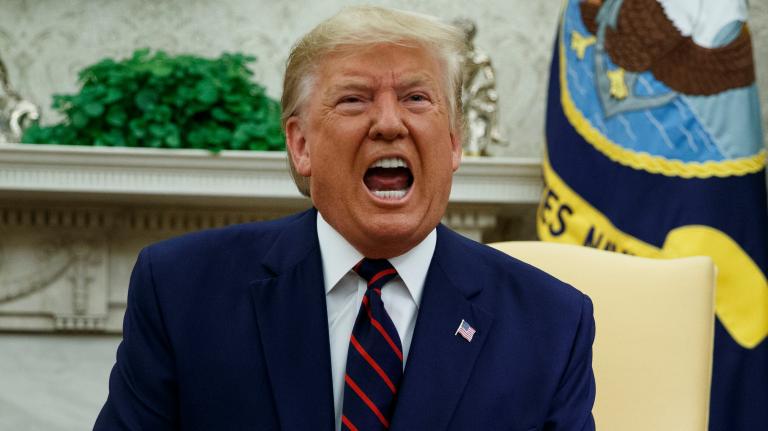 Professor Bart Ehrman, author of How Jesus Became God: the Exaltation of a Jewish Preacher from Galilee is preparing to write his next book How Donald Trump Became God: the Exaltation of an American Conman. As the title suggests, the future tome will focus on how white American evangelicals are raising President Trump to divine status.
"Each one of the four gospels tells a different story," Professor Ehrman stated. "The earliest one was Mark which paints a very different picture of Jesus than the Book of John, the last. We go from Jesus being a Jewish preacher to him being God. We're seeing something like that with President Donald J. Trump."
While Professor Ehrman studied ancient texts and their various interpretations for How Jesus Became God, he is conducting most of his research for his next book online. His primary sources are FOX News, AM right-wing hate radio, and the neo-Nazi site Daily Stormer.
Friends and family report work on the upcoming book is slow. It seems watching so much propaganda is taking its toll on Ehrman's health. He works in short increments and then has to take long breaks by watching old clips of former President Barack Obama.
An anonymous source states Professor Ehrman is predicting Donald Trump should be kicking Jesus out of the Trinity by October 2020. It should be in time for the elections if they are held at all.
In related news, dogs and cats are finding asylum in Canada.
---
Thought of the Day
Is Alex Jones cosplaying a rancid jar of mayonnaise?

— Professor Andrew Canard (@LaughPurgatory) August 12, 2020
---

---
Did you enjoy this post? How about buying the writer a cup of coffee! Or becoming a Patron?
---
Buy me!