---
Washington DC – President Trump is still railing against the so-called crooked election on Twitter. He's attacking Democrats as well as Republicans who refuse to go along with his allegations of systemic voter fraud. Of course, Trump's message is undercut by the social media platform adding disclaimers telling readers Multiple sources called this election differently.
What's an outgoing President to do?
Life After The Oval Office
White House sources report the commander-in-chief is preparing for life as a private citizen. He's planning to reside at Mar-a-Lago in Palm Beach, Florida, and play a lot of golf.
Financial difficulties will pursue him after Inauguration Day. Rumors have it that First Lady Melania is itching to divorce her cheating husband. Lawyers believe she will try to squeeze him for whatever she can before creditors swoop in to take Trump's assets. There is no doubt Trump will need to explore new sources of income. And that's why he's penning a new book titled All of America's Secrets.
President Trump's Book Exposing National Secrets
Andrew Canard is a New York Times best-selling author with such books as Vampires, Lovers, And Other Strangers and Double Plus Good Patriot Eagle: The Story Of The United States of America. He's on the record saying Donald Trump contacted him personally to write a tell-all book about America's nuclear weapon launch codes, spies secretly embedded in foreign countries, weapon systems Russia and China no idea about, and Big Foot.
"Trump believes in the greatness of the United States of America. He knows he has bills coming in that he can not pay. The President is a man of action. And he a man of desperation. That's why we're writing a book together that will set the country back by fifty years," Mr. Canard stated.
Critics can't believe President Trump is smart enough to know anything worth knowing. These naysayers point out many people close to The Donald say the guy is an idiot. Mr. Canard points out two important facts. The first is the simple case that no one suspected Trump knew anything about anything and then the Bob Woodward interview came out showing Trump knew how bad COVID-19 really is. Second, Donald Trump will lie. He will lie about what goes on in the government in the hope of selling books. And that can hurt the country, too.
The CIA
Anonymous sources in the Central Intelligence Agency talk about a new team named Happy Deadly Accidents (HPA). The HPA's mission is to make sure Donald Trump is totally safe at all times and make sure there are no deadly accidents *wink wink, nudge nudge* The HPA is taking a keen interest in Canard's and Trump's upcoming tome.
Maybe there will be a happy accident?
In related news,
---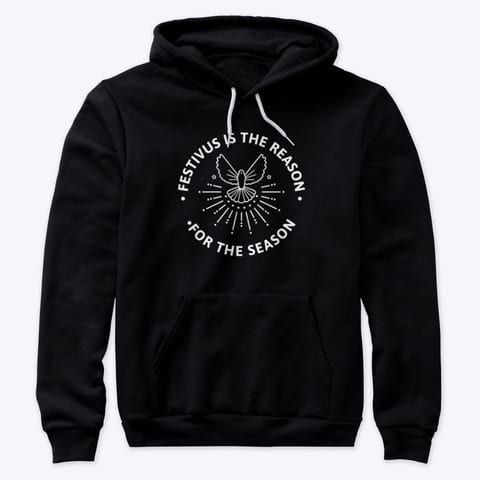 Festivus is the reason for the season
---
Did you enjoy this post? How about buying the writer a cup of coffee!