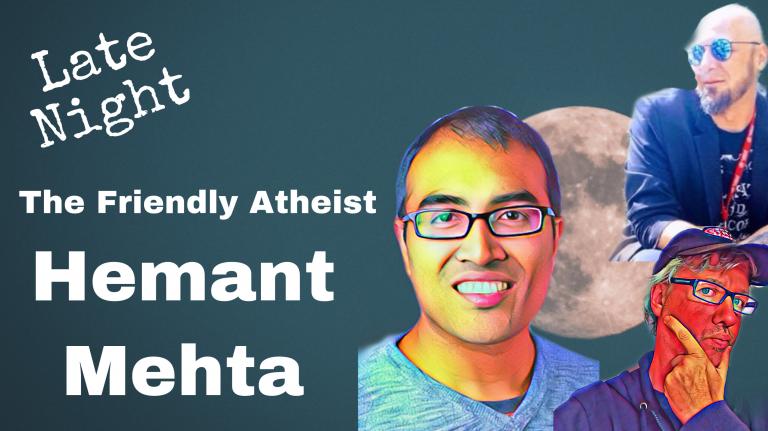 Hemant Mehta is the Friendly Atheist and he stops by to talk about atheism, Jeopardy, and politics. Cohost Jack Matirko and Andy Hall (hey, that's me!) ask him about his two and a half hour video How Many People Did God Kill In The Bible?
Check out the conversation!
Here is a link to the video on YouTube.
Please subscribe to the channel!
---
Stay in touch! Like Laughing in Disbelief on Facebook:
---