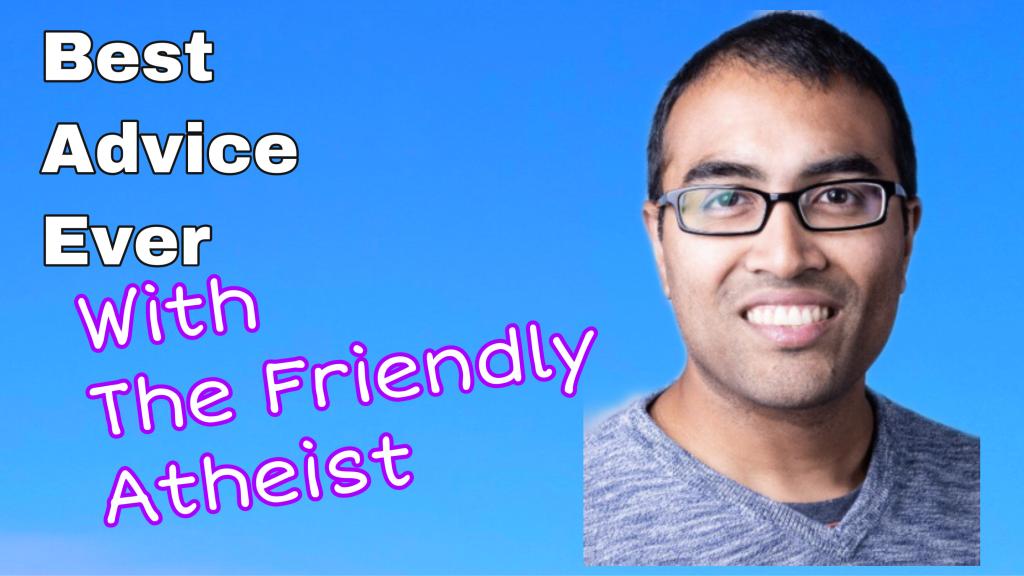 The Best Advice Ever is the show where awesome people share the best advice they ever heard!
The Friendly Atheist Hemant Mehta stopped by and talked and shared some wisdom as well as a few stories.
Check out our conversation!
Here's a link to the video on YouTube.
If you head over to YouTube, please hit the like button and please subscribe to the channel.
Want more of The Friendly Atheist?
Here are Hemant's books:
I Sold My Soul On eBay
The Young Atheist's Survival Guide:
Thanks for stopping by!
Here's a shout-out to my Patrons!
3of5
Ed Shacklee
John Kelly
William Weyer
Tons of Mice
Simo Muinonen
Jess M.
Wild Eden
John Rexrode
Tobin Templeman
Thank you YouTube members!
Blazing Wizard Pope
Docta Osiris
Remember Sammy Jenkins
Scott Duke
---
Stay in touch! Like Laughing in Disbelief on Facebook:
---
Did you enjoy this post? How about buying the writer a cup of coffee! Or becoming a Patron?
---