---
How do we change hearts and minds for the better? It's one of the questions we answer on The Disappointed Cat Morning Show (Monday-Friday 9 am EST) on YouTube. As the United States continues to vaccinate people we are seeing that there is a good portion of the population who are hesitant to get the jab. Of course, there will be hard core antivaxxers who will always refuse the COVID-19 vaccine. However, there are a lot of people who just need a nudge in the right direction to do the responsible thing.
Recently I talked on the show about how Maryland and New York are creating lotteries to incentivize vaccinations. The full episode is at the top of this post. If you want to get to the story about the lotteries you can click here (other stories include the mouse apocalypse in Australia, don't hug your chickens, and the Arizona vote audit).
If you're a skeptic you're probably thinking Sure, Andy, that's all fine and good, but what's the evidence that lotteries work?
Check out this article Ohio's 53% vaccination surge tied to $1M lottery; NY and MD announce lotteries:
On May 13, Ohio Governor Mike DeWine announced the Buckeye State's lottery, in which residents ages 18 and up who receive at least one dose of a COVID-19 vaccine can enter to win a $1 million cash prize in one of five weekly drawings. Vaccinated residents ages 12 to 17, meanwhile, can enter a lottery to win one of five full-ride college scholarships, which would cover a full four-years' worth of tuition, room and board, and books to any Ohio state college or university.

Since the announcement, the rate of vaccination in Ohio has increased 28 percent, the state's department of health announced Thursday. The department also noted that week-to-week vaccination counts jumped 53 percent. About 113,000 residents were vaccinated between May 13 and May 18 after the lottery began, compared with just 74,000 residents vaccinated between May 6 and May 11.
That's impressive.
OK, some of you savvy readers are getting angry and thinking about that Mark Twain quote that goes along the lines of all statistics are lies. After all, 12-15-year-olds just got approved for vaccination. That bump could be just from that group.
But that's not the case.
"We are seeing increasing numbers in all age groups, except those 80 and older, who are highly vaccinated already," Stephanie McCloud, director of the Ohio Department of Health, said in a statement. "Although the rate among that group is decreasing, it is doing so at a less rapid pace, demonstrating some positive impact even in that group."

"This dramatic increase in vaccinations indicates that the Vax-a-Million drawing has been impactful in creating momentum for vaccinations throughout Ohio," McCloud added in a separate statement.
Let's face it, lotteries aren't a magic bullet because magic doesn't exist. What we can say is that the early findings show that incentivizing vaccinations with a lottery does help.
Thank you for taking time out of your day and stopping by.
Please subscribe to the Laughing in Disbelief YouTube channel.
---
Stay in touch! Like Laughing in Disbelief on Facebook:
---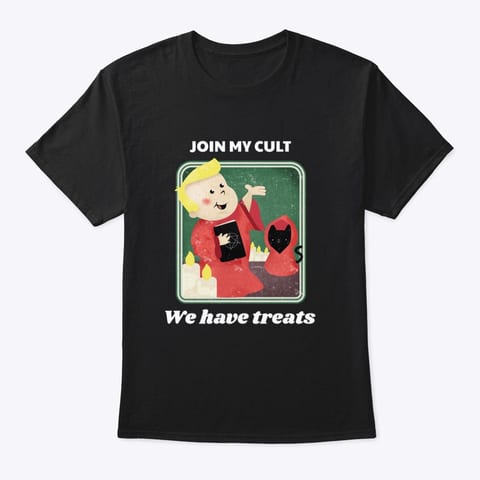 ---
Did you enjoy this post? How about buying the writer a cup of coffee!