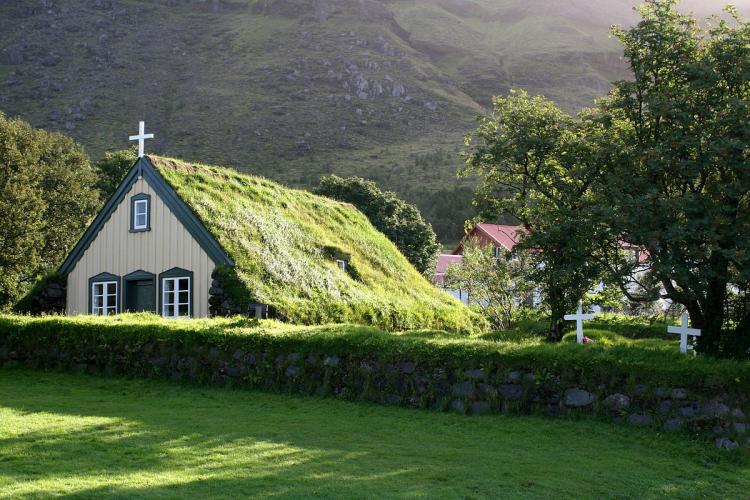 Reykjavik, Iceland – This small island country nestled in the North Atlantic is making big waves. Andrea Canard is the new Prime Minister. She is declaring her first order of business is creating Christianity Free School Zones.
What Are Christianity Free Zones?
The proposed Christianity Free School Zones are to include not only the property of the educational facility but a perimeter of 1,000 feet around them. No new churches can be built within the zone. Churches already present within the area will be lovingly transported brick by brick to an area declared appropriate.
If anyone is attempting to preach to the students within the area, they will be escorted away by law enforcement and given a stiff fine. Repeat offenders will be subject to watching the classic Carl Sagan television program Cosmos
as well as Neil deGrasse Tyson's updated incarnation Cosmos: A Spacetime Odyssey
.
Controversy
Prime Minister Canard may be the leader of Iceland. However, she is taking the heat from fiscal conservatives. The price tag to the Christianity Free School Zones has not yet been calculated. Regardless, no one thinks the cost will be cheap.
Prime Minister Canard issued a statement about the controversial proposal:
I care about our children and Iceland's future. We need to be looking forward and not backward. Religious faith holds us back from seeing the world as it is. That's why Christianity Free School Zones are necessary. Our kids can't afford to be exposed to toxic superstitions while they are learning fact-based facts.
Evangelicals vs. Iceland
Relations between the US and Iceland have been strained since Iceland declared Christianity a public health hazard. Tensions were frosty and then got icier when Iceland issued a travel ban against American white Southern Baptists.
Although he is no longer President, Donald Trump is leading the evangelical charge against Christianity Free Zones. He issued an official blog post if Iceland doesn't change its ways, then America's evangelicals will boycott the island.
Prime Minister Canard stated Trump should save the propaganda for his idiot fans.
Icelanders are reportedly enjoying the all too real reality show. "We don't evangelical Christians here anyway," quipped one anonymous supporter of Prime Minister Canard.
In related news, Marjorie Taylor Greene prepares to debate AOC.
---
I have a Patreon account just in case you wish to show your appreciation for my work here on Laughing in Disbelief.
---
Andrew Hall is the author of Laughing in Disbelief. Besides writing a blog, co-hosting the Naked Diner, he wrote two books, Vampires, Lovers, and Other Strangers and God's Diary: January 2017
.
Andrew is reading through the Bible and making videos about his journey on YouTube. He is a talented stand-up comedian. You can find him on Twitter, Instagram, and Facebook.
---
Stay in touch! Like Laughing in Disbelief on Facebook: