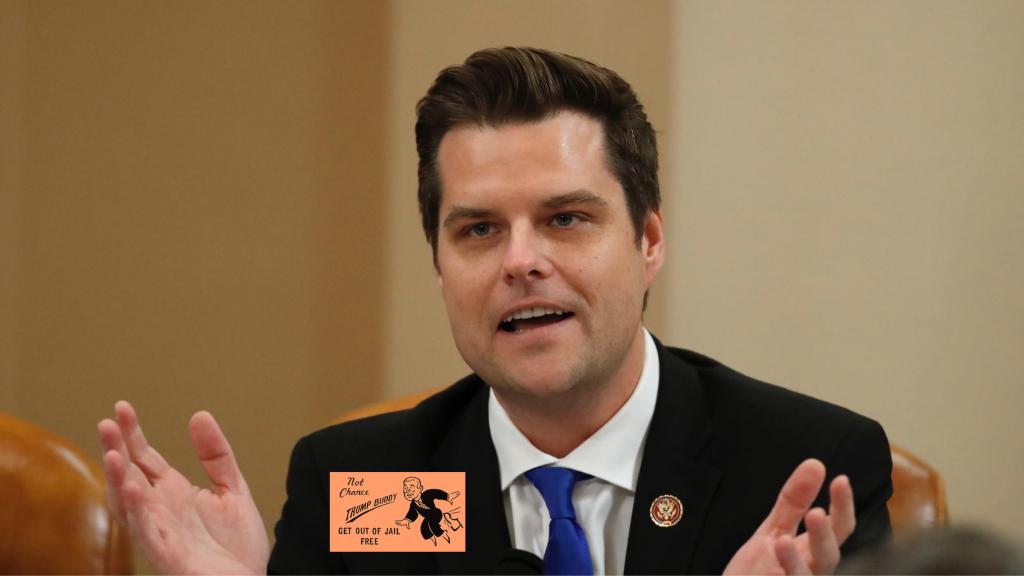 Washington DC – Representative Matt Gaetz is under seige. The Republican congressman from Florida is being investigated for sex trafficking minors. His ex-wingman Joel Greenberg flipped and is now testifying in the case against him. A previous girlfriend is working with prosecutors. It seems like the pro-Trump politician may not have much time left before he sees the inside of a jail cell.
A defiant Gaetz is showing the world he has a get out of jail card. Modeled on Monopoly's card that gets a player out of jail for free, he is wearing it wherever he goes around Washington DC. Whenever a journalist asks him about the controversies swirling around him like buzzards circling around roadkill in the desert, he simply taps the card.
Professor Andrew Canard teaches Republican Psychosis at the Theological Institute of Technology (TIT). He's written prestigious books like Republican Tax Cuts, Jesus, and Psychosis. "I don't know what Gaetz thinks he doing," Professor Canard said. "Does he think former President Trump can save him? Or has he simply lost his mind? Of course, it could be both."
Fellow Trump supporters are buying the cards in support of the man who FOX News named its Man of the Year. They are buying all sorts of paraphernalia.
Experts believe Gaetz and his fans can do whatever they want. It won't change the fact that he's in deep trouble and there isn't an oligarch who is willing to lend him a hand.
In related news, Marjorie Taylor Greene is getting divorced.
---
Stay in touch! Like Laughing in Disbelief on Facebook:
---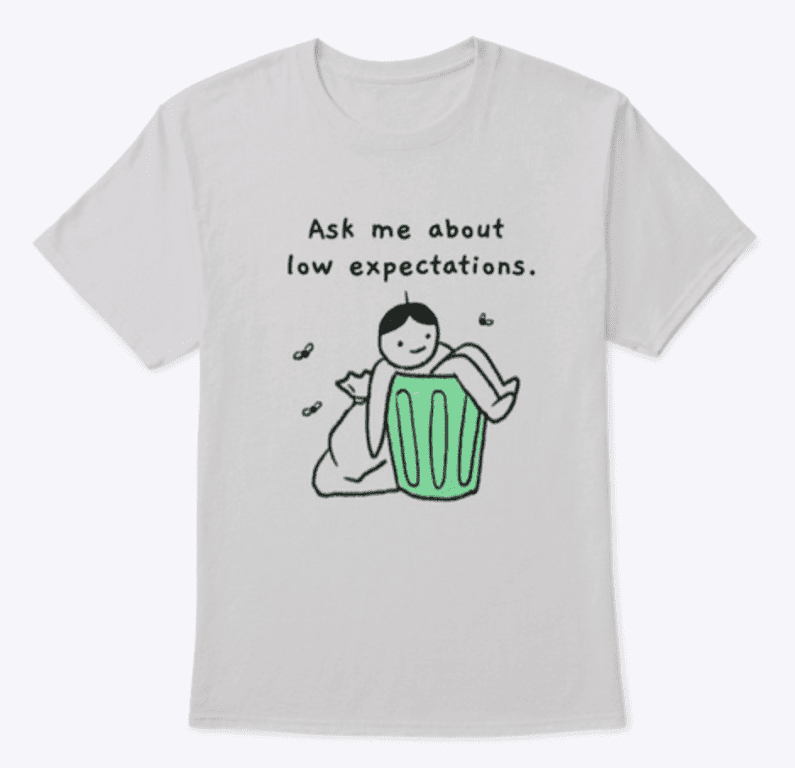 ---
Did you enjoy this post? How about buying the writer a cup of coffee!