---
The sugar daddy site Suggardaddie.com issued a statement earlier today stating Matt Gaetz's lifetime membership has been revoked.
Here is an excerpt:
The team at Sugardaddie recently realized Representative Matt Gaetz has several fake accounts as well as his official one. This practice explicitly goes against the terms our organization has with its members. Also, although we connect affluent men and women with companionship we do not engage in underage sex trafficking. We can not be associated with the likes of Gaetz. We wish him well in prison.
What Is A Sugar Daddy?
The Merriam-Webster Dictionary defines a sugar daddy as 1, a well-to-do usually older man who supports or spends lavishly on a mistress, girlfriend, or boyfriend; 2: a generous benefactor of a cause or undertaking. The Urban Dictionary is a bit more explicit in its definition:
A Sugar Daddy is a boyfriend who comes with financial benefits. Sugar benefactors can help to cover tuition, bills, and frequently enjoy bestowing gifts upon their partners. Sugar Daddies exist on three levels. The Splenda Daddy is on the lowest end. He promises to shower a partner with cash and gifts, but often is limited by his income. Next is

the Sugar Daddy

who has a

budgeted

amount of sugar funds that he allocates to his sugar partner on a weekly or monthly basis. Last is a

Honey Daddy

who is the cream of the crop. His income has no bounds, and he can easily support multiple sugar partners.
By that definition, Representative Gaetz was a Honey Daddy.
Matt Gaetz And Other Republicans Respond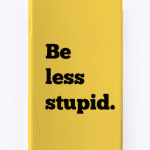 Representative Gaetz is still claiming his innocence even though he's no longer welcomed on the largest online daddy community. His one-time wingman Joel Greenberg has a deal with prosecutors, and it seems like the congressman from Florida is in a trouble bubble he can't get out of.
The Republican leader in the House of Representatives, Kevin McCarthy, is saying he has a plan on how to deal with the crisis. Republicans are drawing up plans on how to kick Rep. Liz Cheney of Wyoming out of the GOP for good.
In related news, Marjorie Taylor Greene is getting divorced.
---
Stay in touch! Like Laughing in Disbelief on Facebook:
---
Did you enjoy this post? How about buying the writer a cup of coffee! Or becoming a Patron?
---