---
Former President Donald J Trump is facing a variety of legal challenges. New York's attorney general recently said its civil case against the 45th President of the United States is now a criminal one. Dominion Voting Systems is suing Trump supporters for claiming all matters of falsehood stemming from the last presidential election. A Dominion lawyer publicly said the company is still considering whether or not to sue the former commander-in-chief.
Adding more fuel to the dumpster fire Trump's lead lawyer is crafting a defense reminiscent of FOX News Tucker Carlson. It's also similar to one professional conspiracist Alex Jones used. Oddly enough comedian and podcaster Joe Rogan used the defense to explain why he makes so many ill-thought-out statements. "Donald Trump is too stupid to take seriously," Trump attorney Andrew Canard said. "Everyone knows he's just an entertainer."
Donald Trump's Legal Defense — 'I'm Dumb'
FOX News personality Tucker Carlson was in deep legal trouble. He was being sued for slander. His defense stated that what he does isn't fact-based.
Now comes the claim that you can't expect to literally believe the words that come out of Carlson's mouth. And that assertion is not coming from Carlson's critics. It's being made by a federal judge in the Southern District of New York and by Fox News's own lawyers in defending Carlson against accusations of slander. It worked, by the way.

Just read U.S. District Judge Mary Kay Vyskocil's opinion, leaning heavily on the arguments of Fox's lawyers: The "'general tenor' of the show should then inform a viewer that [Carlson] is not 'stating actual facts' about the topics he discusses and is instead engaging in 'exaggeration' and 'non-literal commentary.' "
Trump lawyer Andrew Canard took the precedent from that case and applying it to his client. "It's clear that the general tenor of the Trump presidency was that the man is an idiot and shouldn't be taken seriously," he said. "We're going to win and win bigly."
Most legal experts agree on the former chief executive of the world's most powerful country is, in fact, an idiot. However, the consensus among legal scholars is that stupidity is no excuse when it comes to breaking the law.
Only time will tell whether or not this radical legal stratagem will work.
In related news, the Bifle is America's favorite assault weapon.
---
Stay in touch! Like Laughing in Disbelief on Facebook:
---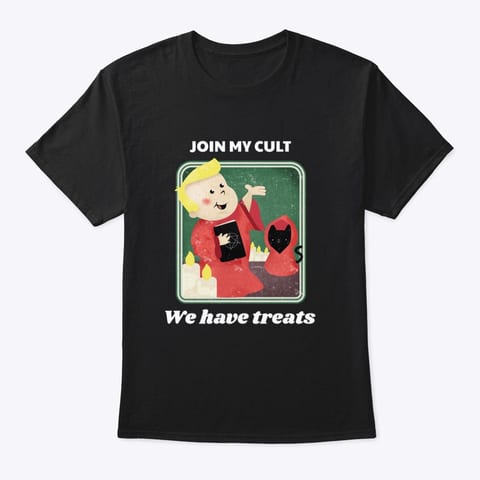 ---
Did you enjoy this post? How about buying the writer a cup of coffee!